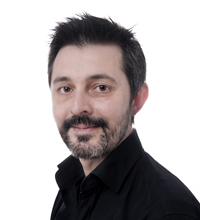 Gus : Salon Director
Skills: Ballyage and Colouring, Cutting and styling

About Me: Gus has over 20 years experience, and is the salon director of our Bloomsbury salon. He is a state registered hairdresser with the hairdressing council. As well as being a very experienced ladies hairdresser he is also a talented Barber . Every appointment starts with an in depth consultation where we listen to your needs and make suggestions. It is suggested that for late night appointments you make your booking well in advance. Gus speaks fluent Spanish as well as English The price for a Cut and blow dry on short hair is £55. Men's prices start from £32. His specialties are Ombre and Balayage colours, Mens fashion cuts, Ladies restyle cuts and curls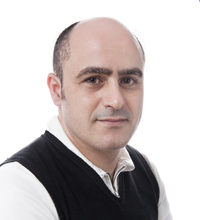 Jose : Style Director
Skills: Cutting and colouring

About Me: Jose has been at our Bloomsbury, WC1 Hair salon for 20 years. He is a great ladies and gents hairdresser, possessing a great sense of humour and he is a perfectionist, a cut and blow dry will take just over an hour and will cost £45 for short hair . Men's haircuts start from £29. A trained Wella colourist he is happy to give consultations about the latest colour techniques such as Ombre colour. Why not pop down to our Marchmont street salon for a chat with Jose about your hair
Maggs : Stylist
Skills: Hair Styling

About Me: Margaret has been at our Bloomsbury, London salon since before it was CV Hair & Beauty. The salon in Marchmont street WC1 has always been a hairdressers, and in fact at one time was owned by Kenneth Williams father and is one of the longest established salons in London. Margaret is a very experienced Hairdresser and colourist, as well as being a talented Gents hairdresser. Cuts and blow drys start from £42 and a gents cut is £27. Maggs is very down to earth and won't let you make a style mistake, so if you like someone who will give you an honest opinion then come in for a chat.
Carina : Nail Technician
Skills: Nails,Gels,Overlays,Extensions

About Me: I just love nails and it's always been my dream to work within the industry , I am available for manicures,Gel manicures,overlays and extensions.
Seniz : Stylist
Skills: Styling,Bridal Hair,Hair extensions,Brazilian Blow dry,

About Me: Seniz is a very gifted hairdresser and a recent edition to the team. She specializes in Hair extensions and bridal hair. She is also very skilled at cutting and styling. Seniz uses her own range of hair extensions called Sen Hair
Julia : Stylist
Skills: Colour correction,Balayage,Ombre,Big Bouncy blow dry,Cutting

About Me: Julia is our queen of the big bouncy blow dry. She is also great at colour correction and Balayage