Hot Wax winter offer
by Administrator
Posted 31 October 2018
---
---
If you like Hot wax for your intimate waxing then check out our Holiday offer
From 1st November until 8th December we are offering 20% off Hollywood and Brazilian Hot waxing when you book online via our website. Just enter the code HWO at the booking screen and the discount will be applied to your bill.
Offer ends 8/12/18
cannot be combined with other offers
Only applies to Hollywood or Brazilian Hot waxing
---
Colouring your hair, 5 secrets of the best hair colourists
by Administrator
Posted 31 October 2018
---
---
So you want to get your hair coloured?
Here are 5 things to consider,
The salon you attend should perform a skin test 48 hours prior to the service, if the colour is going to be touching your skin . We insist on this for the first visit clients don't always understand especially if they have been colouring their hair for years. The exception is highlights as the colour is isolated in foil. We know it can be a pain to come in for a skin test, however I tell the team I would prefer a client was upset at us for "because we wouldn't do their hair" than upset at us because of something we did to their hair such as a reaction.
A professional stylist will give good advice, sometimes it's not what the client wants to hear. For example a tint will not lighten hair that is already tinted, you have to either use a colour remover or lighten it with bleach.I spend more and more time explaining what I'm not able or willing to do, but again I would prefer them to be upset because I wouldn't do their hair than because I did.
Not all colours suit, a good stylist will take into consideration your skin tone and the colour of your eyes. They will talk to you about what you want to achieve and make suggestions.
Balayage is very popular at the moment, It is achieved by sweeping the colour onto the hair with a freehand motion. It looks great if it is done well but there are many other techniques that can also get a great effect. Sometimes a few well placed foils can make all the difference. A colour specialist will advise you what is best for you.
Take care of your colour you spent a lot of money on it. Use the best shampoo and conditioner you can. Some salons have colour refreshing products you can use at home to keep the colour looking bright
If you do want a second opinion we do consultations for free. The salon is 5 minutes from Russell Square underground station. We are also very close to Kings Cross, St Pancras,Bloomsbury and Holborn. We accept all major credit cards including American Express.
We are also a Treatwell top rated salon and have been nominated for Treatwells Salon of the year
https://cloud.treatwell-beauty.com/votesalon?c=gb
---
Sale ..... Beat the Holiday season rush and save some money to boot
by Administrator
Posted 31 October 2018
---
---
It's the most wonderful time of the year as the song goes...... unfortunately also the most expensive.
That's why were doing a Colour and Waxing Sale
Everybody wants a Holiday season appointment we get booked up really early
Then you find something else came up "The boss wants everything completed by the holidays" so you don't get your Hair or Beauty treatment done after all
Everythings a last minute rush and you still need your Highlights and waxing.. that's a must however you forgot the crackers
Sound familiar?
So in November we do a sale, it's close enough to the Holiday timeframe and it's also much more relaxed. All you have to do is book online or Call us on 0207 837 0021 and quote the code NCS and 30% will be deducted from your bill at the checkout.
Here's the details
pre booked appoinments only
Quote the code NCS when booking
Covers all waxing treatments,Foil Highlights,Cut and blow drys and Wella Plex treatments
Cannot be combined with other offers
Subject to availability
Offer ends 30th November 2019
---
Foil highlights or lowlights what is the difference
by Administrator
Posted 30 October 2018
---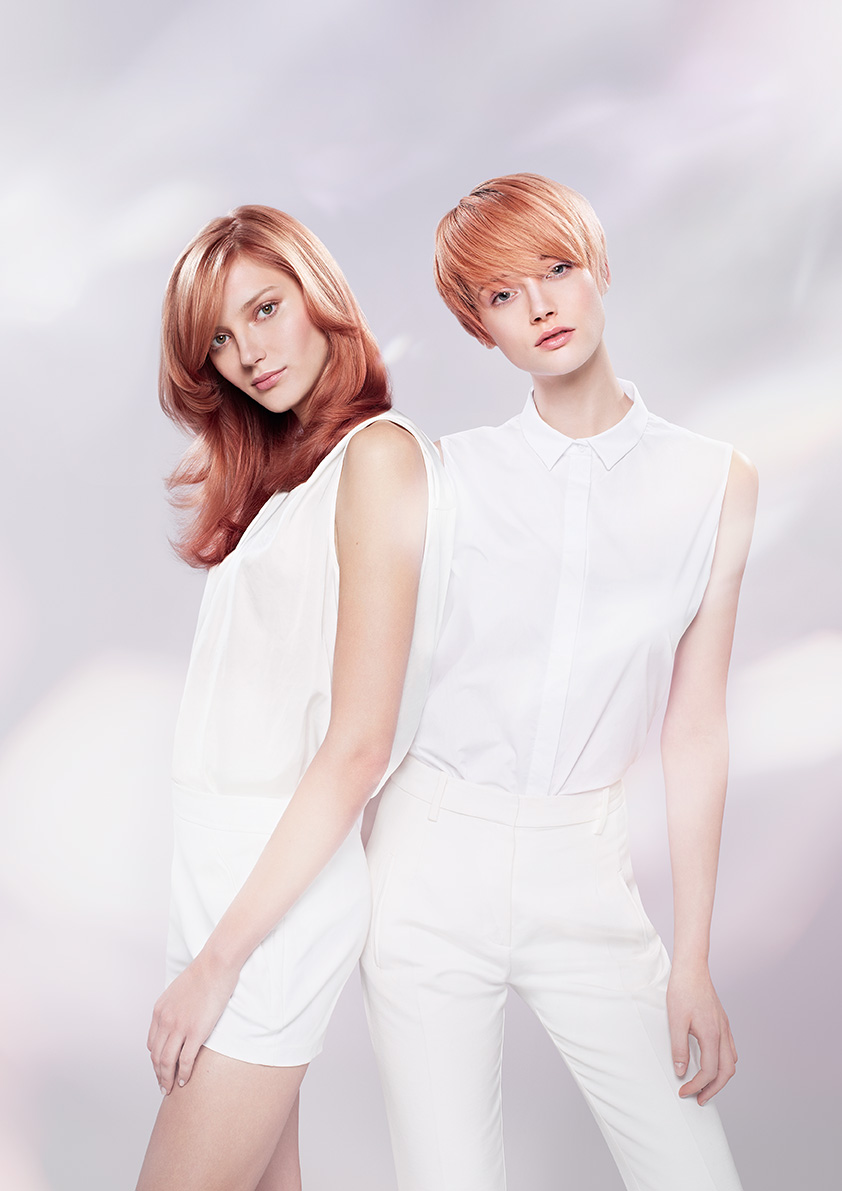 ---
Highlights or lowlights, Confusing isn't it?
Highlights mean we are lifting the colour or going lighter, and low lights mean we are enhancing the colour with darker shades. Usually this would be done with foil, lowlights are not generally suitable for Balayage techniques. This is because the shades are not usually strong enough to show when using a freehand technique. So which one is best for you, a good stylist will start with a consultation and the best indicator would be your skin tone and eye colour. It's important to get the right shade, as the wrong colour can have a dramatic effect.
If I am doing foil highlights I will usually enhance the colour around the hairline to frame the face, I normally start a small section back so that it looks natural. I highlight across the parting to give some flexibility to the client when styling their hair. With lowlights I would use a stronger technique as the colours are more subtle.
Foils are very flexible and we can even do just a few packets which is a high impact solution for someone wanting a bit of colour without much commitment.
I realised a long time ago that just because I understand our industry technical jargon, it doesn't mean my client will.
We take the time to explain the options, consultations are free with no obligation to book with us. We are very close to Kings Cross, St Pancras and Russell Square stations. We accept all major credit cards including American Express and you can even book and pay online on our website.
A full head of highlights and a cut and blow dry starts from £141 however we can usually suggest a colour solution to suit most budgets. We offer a student discount of 15% Monday to Friday and also to Key Workers such as NHS employees.
To book a consultation call 0207 837 0021 and mention this blog post
---
6 ways to make sure you get a good haircut
by Administrator
Posted 26 October 2018
---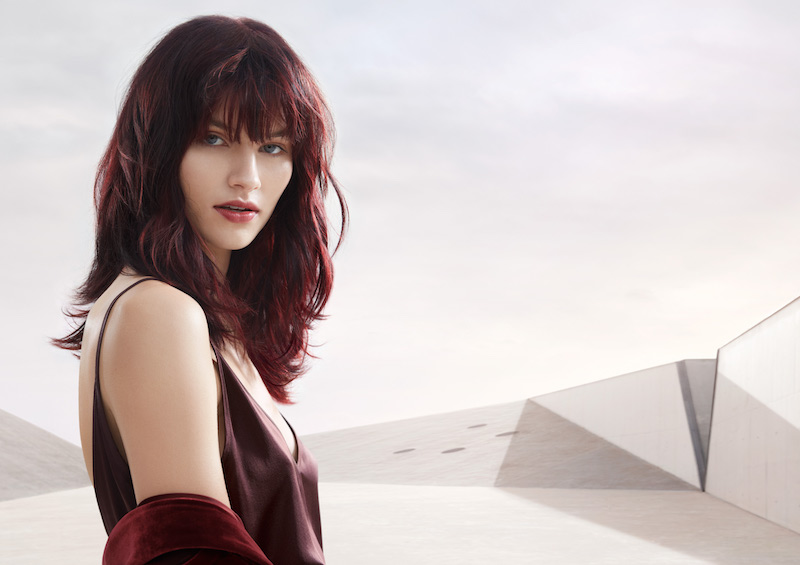 ---
Didn't get the haircut you wanted? try these 6 top tips to avoid that situation again
Make sure you both understand the length you want. I always ask "Specifically what length do you want?", saying I want it short is too open to interpretation
Take a photo it gives the stylist a template to work from
Verify that you have both understood what is required before proceeding, this saves dissapointment later
Be open to ideas that is why you are paying a professional. If they tell you it's not going to suit you they are probably right
Sit still and in the position your stylist asks you to, a bit blunt I know but it affects the haircut so much. If you can put your mobile away that's fantastic, because your head will be in the wrong position
If you think you are going to need a bit more off don't wait till the end because the stylist has to do the whole haircut again. It's worth checking the first snip to make sure it's the right length
Relationships take time and once you develope one with your stylist you will find understanding also devlops. Enjoy your new style and have a fabulous week end xx
---
Introducing BeautyLab facials
by Administrator
Posted 12 October 2018
---
---
Reveal Beautiful Results
BeautyLab specialises inidentifying, researching and pioneering beauty products and formulations with groundbreaking ingredients to meet the demands of today's consumer.
Essentials Facial
This is suitable for all skin types
Deep Hydration-Rich in plant collagen and sea algae
Protection from free radicals and UV damage
Age preventitive
Glycolic facial / Resurfaces and brightens
Ideal for acne prone, pigmented and dull skin
Resurfaces, brightens and ilghtens
Unclogs pores and removes impurities
Evens out skin tone
---
Top Rated in 2018
by Administrator
Posted 09 October 2018
---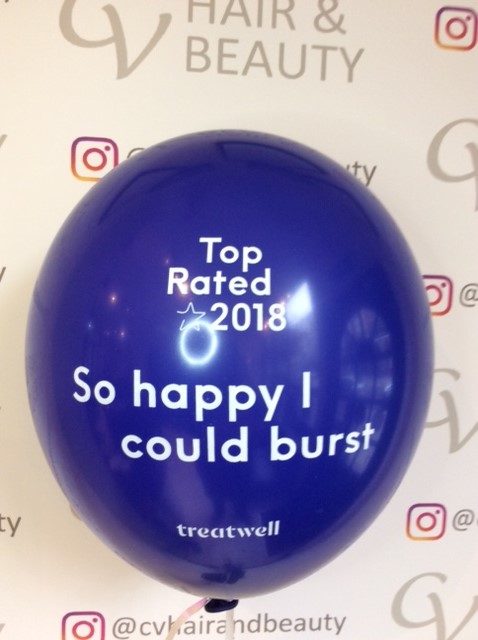 ---
Thank you to all our lovely customers for helping us to achieve Top Rated status on Treatwell again this year. You really helped us with all your reviews, we take all feedback on board as it helps us progress as a business. #TreatwellTopRated
---
Highlights Vs Balayage what's best for you?
by Administrator
Posted 06 October 2018
---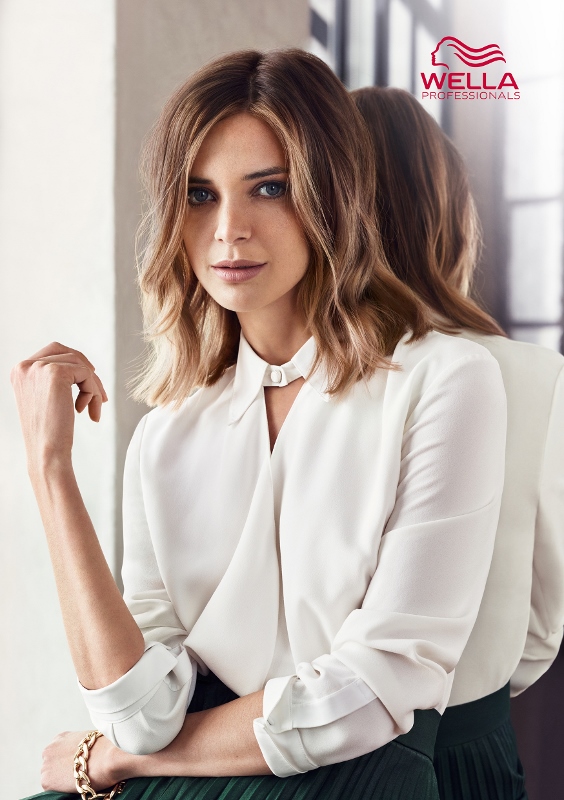 ---
Highlights or Balayage which is best?
It really depends on the hair and what you are trying to achieve. These days Balayage is a really widely used term and is very open to interpretation. It usually means to paint the color onto the the hair using a freehand technique, although it very often includes a color on the root area (this requires a skin test).
Personally speaking I prefer to use a combination of both techniques, using a stronger light in the underneath sections and possibly some face framing with foil. I don't like the colors to bleed into each other so I find that foil is more versatile in this regard. Balayage works really well on wavy hair whereas foil is probably better on shorter and straight hair as the placement of the color is more precise. As with all color services always go in for a consultation before in case you need a skin test and to see if you get a good feel about the salon.
A good stylist will take into account your skin tone and face shape and will advise which technique will be best for you.
---
Intoducing new Koleston ME
by Administrator
Posted 03 October 2018
---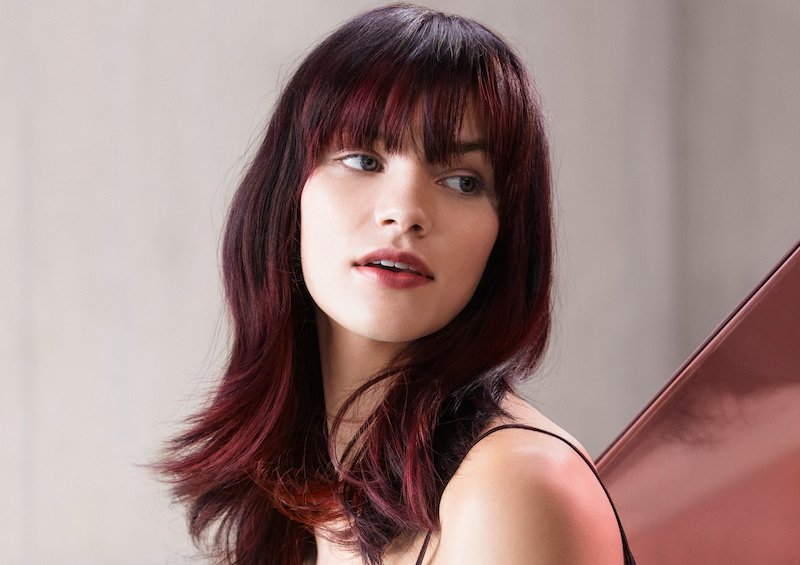 ---
New Koleston ME comes to Bloomsbury,London. Get the colour you want with less risk of irritation. Consultations are free where we can go through your options with you and do the skin test at the same time
---