Test case
by Administrator
Posted 27 October 2020
---
---
Test
---
---
We are open for appointments
by Administrator
Posted 15 March 2020
---
---
We are back in business, to book your favourite service call now on 0207 837 0021
---
Is it you? Could you be our next top STYLIST?
by Administrator
Posted 29 June 2019
---
---
We don't like saying no but just recently we have more clients than we have spaces. That means it's time to hire because if we jam clients in everybody gets unhappy. Job satisfaction is so important and we want to stand back and think "that's a great haircut" not "I wish I had more time".
Besides a bit of new talent is a good thing we are never too old to learn.
So if you want a great job in central London working with a nice bunch of people give us a call 0n 0207 837 0021
---
Special Offer,Your new look designed by one of our Salon Directors
by Administrator
Posted 15 April 2019
---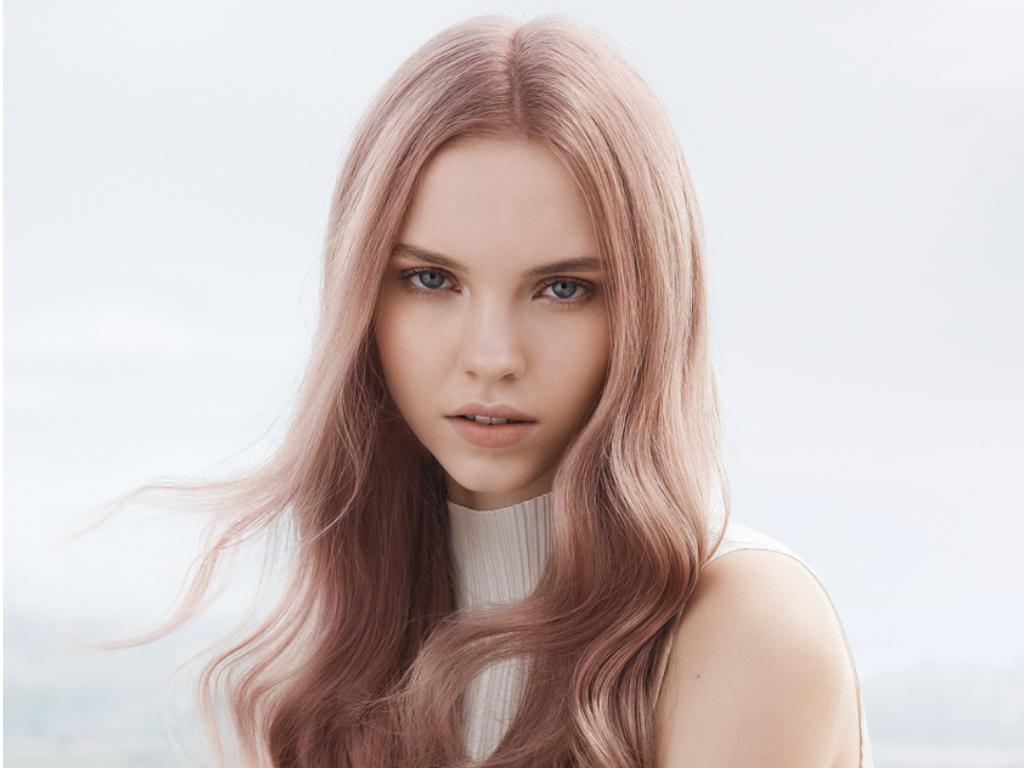 ---
Our top guy's are experienced, so if you get a little nervous in a new salon they are a good choice. We are used to doing both traditional and modern looks, most of our customers want good advice but don't feel comfortable in a highly trendy enviroment. We like to get to know our customers ( Some have been coming for over 20 years). And that's why we book a little longer, as much as you hate to feel rushed so do we. We start with a consultation to determine your requirements and to make sure we are on the same page. This month we have a special offer when you book online with either Jose or Gus. Enter the code SD1 and you will get 35% off the entire bill.
Offer ends 6/5/19 cannot be combined with any other offer or discount
---
Mad as a March Hair
by Administrator
Posted 22 February 2019
---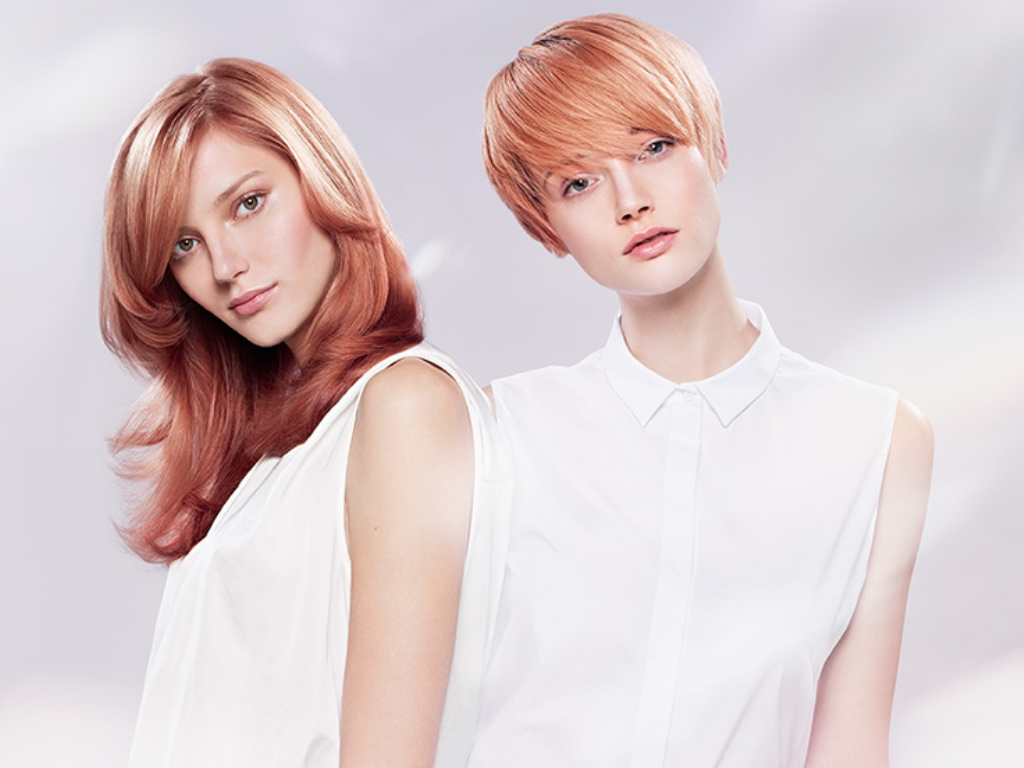 ---
Spring is in the air, well at least we hope so. Last year we did lot's of Balayage and so many Beachy waves that we almost felt the salon was by the coast. This year we are predicting sharper lines and bolder colours. It's amazing how you can accentuate a really strong look with a well chosen and tightly placed colour. We are doing a lot more foils with our clients favouring stronger Blondes and Metallic shades. Cuts are better defined as people want a style that does not require a ton of work and blow drying.
This March we are offering 25% off foil highlights and Primary slices which is a colour placement technique used on precise haircuts. And not forgetting our Beauty Department we are extending that discount to all Hot wax treatments, Brazilian or Hollywood.
These offers apply to online bookings and cannot be used in conjunction with any other offer. Just enter the Code MARCHHAIR at the checkout.
Offers apply From 1/3/2019 to 31/3/2019
Remember colour consulatations are free just cal 0207 837 0021 to book
---
Make 2019 your best year yet with a Quality Hair transformation
by Administrator
Posted 06 February 2019
---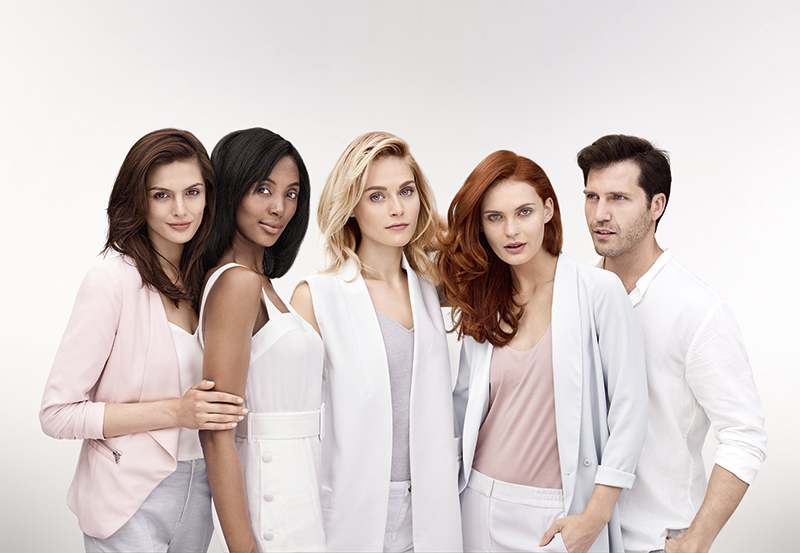 ---
The best part of my job is seeing the smile on someones face when you have done a totally awesome transformation. It makes me happy and gets the dopamine firing there really is nothing better.
I usually begins with a question "Are you happy with your current look?" that might sound simplistic however it's a really good starting point. Then once I have found out how the client feels about their hair, I will make suggestions. Sometimes people don't change because the stylist just does what has always been done before. This is a dangerous game to play with your clients, because one day you see them walking down the street with a new style and it's not yours. I want to find out where they work what they do, their likes and dislikes. A style has to be appropriate and I understand that. You literally can make or break someones day, it's a responsibilty myself and my team take very seriously. In fact we are passionate about it, to be honest hairdressers are people pleasers by nature, we absolutely hate it when our clients are unhappy.
We do loads of training and one of the things we learn't is that a big gripe is Hairdressers don't listen. We took that to heart so you can expect lot's of questions. Personally I don't want my clients to be pleased! I want to transform them and for them to be delighted. Consultations are free by the way and we don't do high pressure selling, we would love to talk to you about your new look
---
How to avoid the 5 ways a Haircut can go wrong
by Administrator
Posted 16 November 2018
---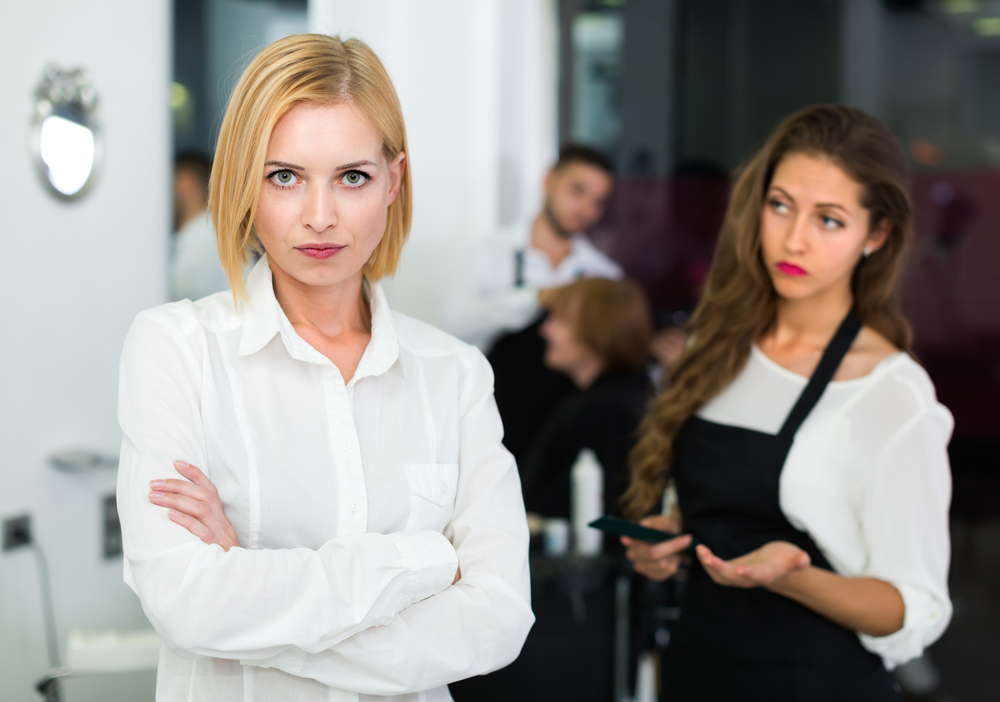 ---
It can be so devastating when you get a haircut you are not happy with
There are only normally two reasons a haircut goes wrong one is Skill and the other is Communication or to be more precise lack of communication. This 5 step checklist will help you avoid a bad haircut Before it becomes a reality.
I actually wrote this post a while ago and on reflection I would like to add one very important point. It's good if a salon is fully booked that's a great sign, however there is a difference between fully booked and over booked. Only you as the customer can judge, but for me I don't do my best work when it feels like a circus. We allow a little bit more time than average for appointments, and I think it pays dividends in the long term.
Check out our 5 point list
Take a photo with you, hairdressers are not mind readers a verbal description will never replace a visual representation. At the very least it's a start and you will know whether you are on the same page and not reading a different book.
You should get a proper consultation, if you don't get one run for the hills at least on a first visit anyway, the stylist asking "How do you want it" just does not make the grade. This is just as important for the stylist as the client do you Get each other?
Listen to the stylist suggestions they do this stuff for a living, you might have a really strong idea, however be open to the possibility that it might not suit you. On the flip side of that if they don't have any ideas I would question that as well Is this the right stylist for you?
Stand outside a potential salon and watch, do the clients look happy and do the staff look friendly
Check out the salons work on social media and read their reviews do you like the looks, then find out which stylist did the work. Do the good reviews all mention a certain team member?. Do a bit of research or get a recommendation from a friend.
This gives you a bit of a plan, the key point here is communication and consultation everything starts with that. A really good stylist will take time to find out your needs and make suggestions and most salons offer consultations for free.
---
Do you need to colour for a few Grey hairs?
by Administrator
Posted 09 November 2018
---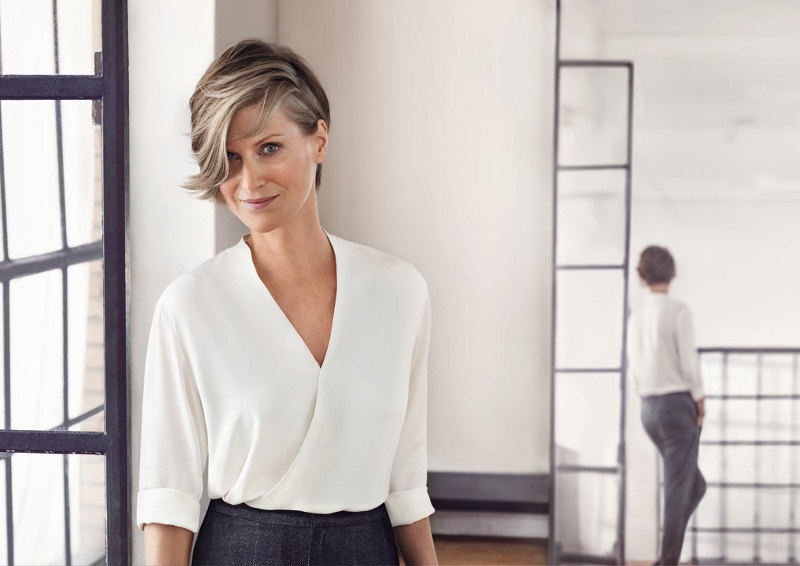 ---
If you have a few Grey Hairs what is the best solution?
I would never advise a complete coverage hair dye (Tint) as a first solution. That's like trying to break a walnut with a sledgehammer. I can only speak for myself and I want to build a long term relationship with my clients. They are definately not going to thank me for giving them a solution that looks awful when it grows out, and costs them a ton of money to maintain. So what's a good way of tackling a few grey hairs?

• Highlights or lowlights these will detract away from the grey hair and blend them in. Choose highlights if you want a lighter appearance to the hair or lowlights if you want to accentuate the darker and warmer tones
• Semi permanents have no peroxide in them so they tend to add lots of shine and stain the grey rather than covering it. This is a good first step but not if you want complete coverage
• Temporary cover powders and sticks if you only have a couple of greys this is a great solution, ask your stylist to suggest a good one
• Fashion colour techniques for instance slices of colour in the areas that are grey. This is very effective and gives a great result, I personally would not suggest Balayage prefering a stronger technique
• Use a grey enhancing shampoo if you decide to go grey be aware that it has a tendency towards yellowing especially if you are in a smoky enviroment. There are some great Silver and Purple shampoos on the market that combat this problem
• Finally don't skrimp on the products Grey hair has a tendency towards being dry and coarse. Invest in a great shampoo and a conditioner, and try to have regular trims and treatments
Most good salons offer free consultations and will be more than happy to give you advice on what to do about a few grey hairs.
---
Colouring your hair, 5 secrets of the best hair colourists
by Administrator
Posted 31 October 2018
---
---
So you want to get your hair coloured?
Here are 5 things to consider,
The salon you attend should perform a skin test 48 hours prior to the service, if the colour is going to be touching your skin . We insist on this for the first visit clients don't always understand especially if they have been colouring their hair for years. The exception is highlights as the colour is isolated in foil. We know it can be a pain to come in for a skin test, however I tell the team I would prefer a client was upset at us for "because we wouldn't do their hair" than upset at us because of something we did to their hair such as a reaction.
A professional stylist will give good advice, sometimes it's not what the client wants to hear. For example a tint will not lighten hair that is already tinted, you have to either use a colour remover or lighten it with bleach.I spend more and more time explaining what I'm not able or willing to do, but again I would prefer them to be upset because I wouldn't do their hair than because I did.
Not all colours suit, a good stylist will take into consideration your skin tone and the colour of your eyes. They will talk to you about what you want to achieve and make suggestions.
Balayage is very popular at the moment, It is achieved by sweeping the colour onto the hair with a freehand motion. It looks great if it is done well but there are many other techniques that can also get a great effect. Sometimes a few well placed foils can make all the difference. A colour specialist will advise you what is best for you.
Take care of your colour you spent a lot of money on it. Use the best shampoo and conditioner you can. Some salons have colour refreshing products you can use at home to keep the colour looking bright
If you do want a second opinion we do consultations for free. The salon is 5 minutes from Russell Square underground station. We are also very close to Kings Cross, St Pancras,Bloomsbury and Holborn. We accept all major credit cards including American Express.
We are also a Treatwell top rated salon and have been nominated for Treatwells Salon of the year
https://cloud.treatwell-beauty.com/votesalon?c=gb
---
Sale ..... Beat the Holiday season rush and save some money to boot
by Administrator
Posted 31 October 2018
---
---
It's the most wonderful time of the year as the song goes...... unfortunately also the most expensive.
That's why were doing a Colour and Waxing Sale
Everybody wants a Holiday season appointment we get booked up really early
Then you find something else came up "The boss wants everything completed by the holidays" so you don't get your Hair or Beauty treatment done after all
Everythings a last minute rush and you still need your Highlights and waxing.. that's a must however you forgot the crackers
Sound familiar?
So in November we do a sale, it's close enough to the Holiday timeframe and it's also much more relaxed. All you have to do is book online or Call us on 0207 837 0021 and quote the code NCS and 30% will be deducted from your bill at the checkout.
Here's the details
pre booked appoinments only
Quote the code NCS when booking
Covers all waxing treatments,Foil Highlights,Cut and blow drys and Wella Plex treatments
Cannot be combined with other offers
Subject to availability
Offer ends 30th November 2019
---
Foil highlights or lowlights what is the difference
by Administrator
Posted 30 October 2018
---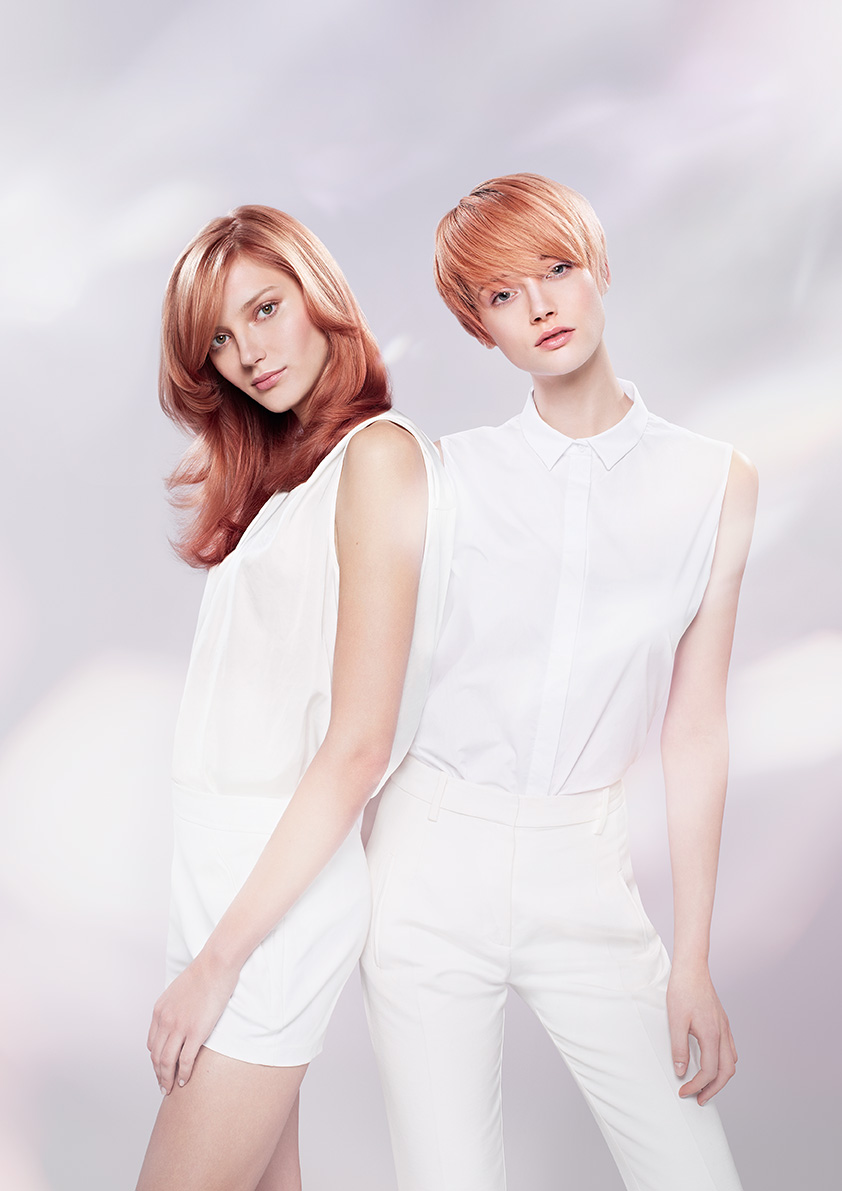 ---
Highlights or lowlights, Confusing isn't it?
Highlights mean we are lifting the colour or going lighter, and low lights mean we are enhancing the colour with darker shades. Usually this would be done with foil, lowlights are not generally suitable for Balayage techniques. This is because the shades are not usually strong enough to show when using a freehand technique. So which one is best for you, a good stylist will start with a consultation and the best indicator would be your skin tone and eye colour. It's important to get the right shade, as the wrong colour can have a dramatic effect.
If I am doing foil highlights I will usually enhance the colour around the hairline to frame the face, I normally start a small section back so that it looks natural. I highlight across the parting to give some flexibility to the client when styling their hair. With lowlights I would use a stronger technique as the colours are more subtle.
Foils are very flexible and we can even do just a few packets which is a high impact solution for someone wanting a bit of colour without much commitment.
I realised a long time ago that just because I understand our industry technical jargon, it doesn't mean my client will.
We take the time to explain the options, consultations are free with no obligation to book with us. We are very close to Kings Cross, St Pancras and Russell Square stations. We accept all major credit cards including American Express and you can even book and pay online on our website.
A full head of highlights and a cut and blow dry starts from £141 however we can usually suggest a colour solution to suit most budgets. We offer a student discount of 15% Monday to Friday and also to Key Workers such as NHS employees.
To book a consultation call 0207 837 0021 and mention this blog post
---
Highlights Vs Balayage what's best for you?
by Administrator
Posted 06 October 2018
---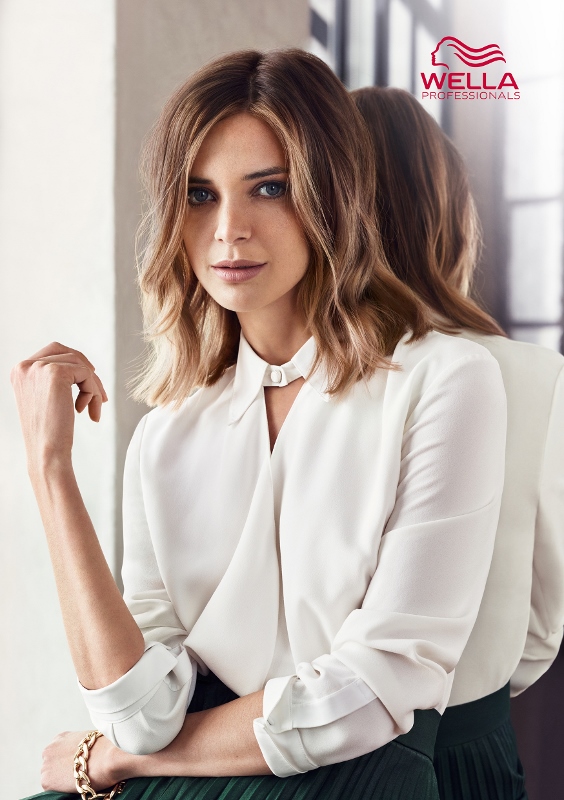 ---
Highlights or Balayage which is best?
It really depends on the hair and what you are trying to achieve. These days Balayage is a really widely used term and is very open to interpretation. It usually means to paint the color onto the the hair using a freehand technique, although it very often includes a color on the root area (this requires a skin test).
Personally speaking I prefer to use a combination of both techniques, using a stronger light in the underneath sections and possibly some face framing with foil. I don't like the colors to bleed into each other so I find that foil is more versatile in this regard. Balayage works really well on wavy hair whereas foil is probably better on shorter and straight hair as the placement of the color is more precise. As with all color services always go in for a consultation before in case you need a skin test and to see if you get a good feel about the salon.
A good stylist will take into account your skin tone and face shape and will advise which technique will be best for you.
---
Intoducing new Koleston ME
by Administrator
Posted 03 October 2018
---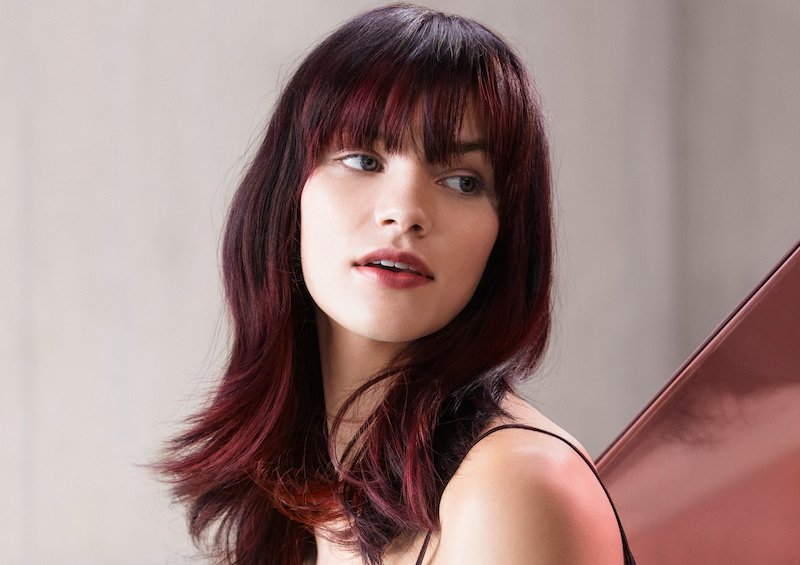 ---
New Koleston ME comes to Bloomsbury,London. Get the colour you want with less risk of irritation. Consultations are free where we can go through your options with you and do the skin test at the same time
---
The Bob is back this Autumn, October restyle offer
by Administrator
Posted 28 September 2018
---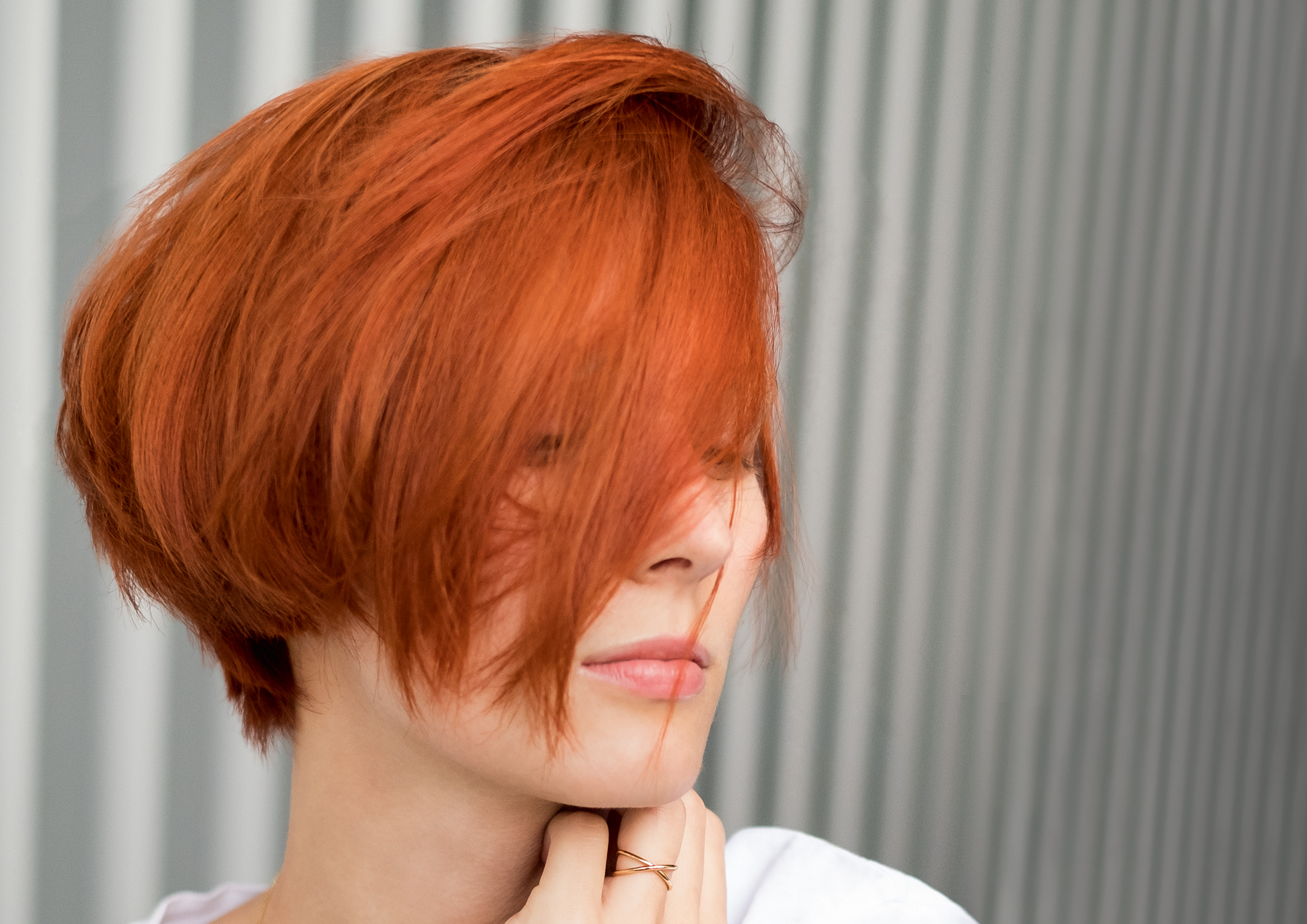 ---
This Autumn we are promoting timeless fashion, the Bob is probably the most versatile haircut ever! One of the things we hear most often as stylists is "I just can't style my hair" it's a common challenge. The great thing about the Bob is you don't have to style it, but you can change it up whenever you want. It suits most hair types and if cut well it can be a game changer in the looking good stakes.It's super easy to maintain and contrary to popular opinion doesn't have to be boring. The key is a good geometric base cut that just falls into shape when you wash it. Add a little colour and you have a jaw dropper worthy of any Catwalk. Come in for a free consultation and if you quote October web offer we will give you £10 off a restyle Offer ends October 31st, subject to availability, offer only valid when mentioned at time of booking, cannot be combined with other offers or discounts
---
Pure Platinum hair for all
by Administrator
Posted 20 September 2018
---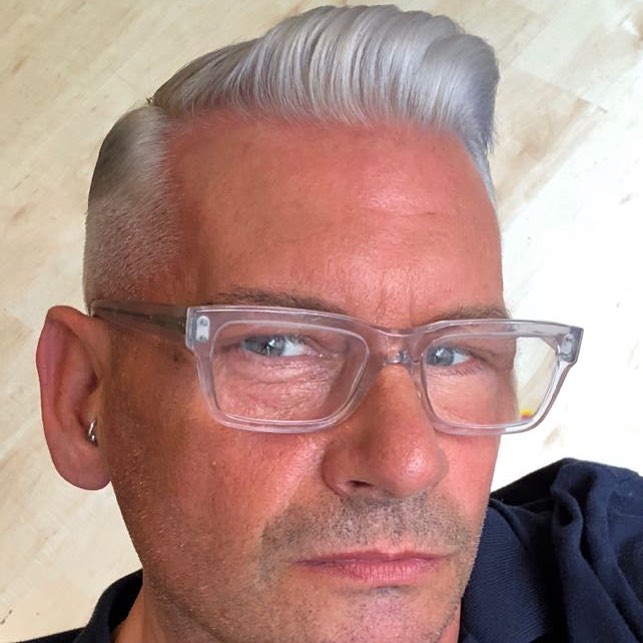 ---
Having been a celebrity stylist in Soho for many years David Walls knows just what he wants when it comes to his own hair. So when he asked Jose to bleach it up to Platinum he was not going to accept very light blonde. We used a special product from Brazil where you get nine shades of lift. This is two shades more than normal bleach.As you can see the result is fabulous and David is delighted, best thing is due to a product we added to the bleach the hair feels fantastic. If you are thinking of changing your hair colour why not come in for a free no obligation consultation? call 0207 837 0021 to book
---
We are recruiting Stylist required
by Administrator
Posted 18 August 2018
---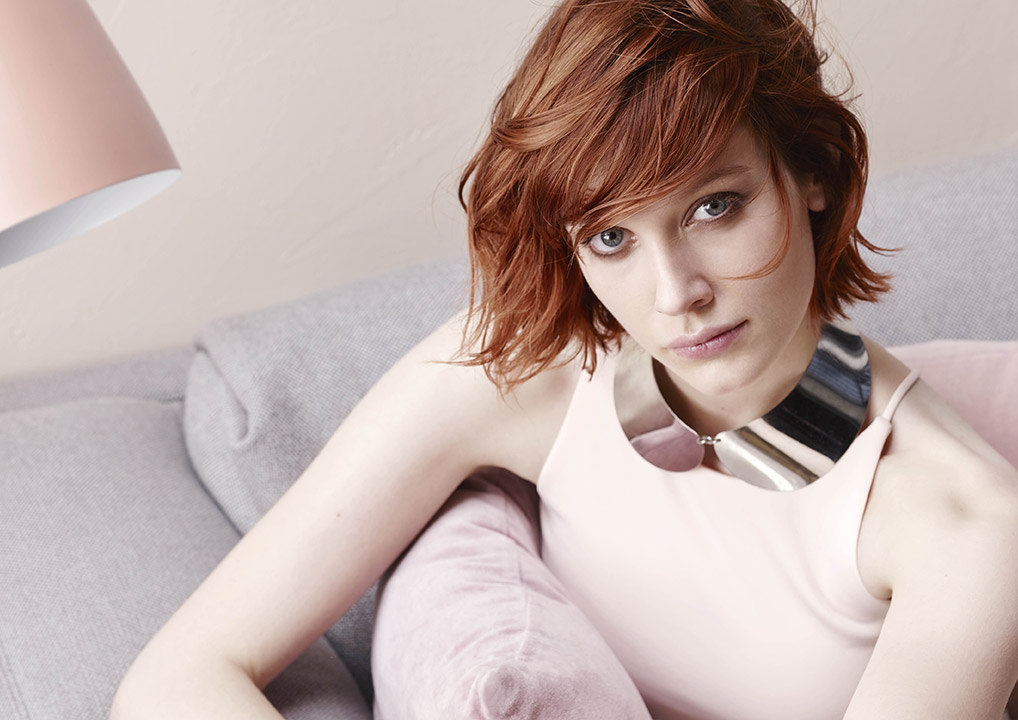 ---
A vacancy has arisen in our Bloomsbury salon, we are 5 minutes walk from Russell square tube and 10 minutes from Kings cross station. The salon has been established since 1935 and under the present ownership since 2003. We are a very,very busy salon so whoever joins our team will need to be able to turn out excellent work in a timely manner. It's rare that a vacancy arises and most of our team have been with us for at least 10 years. You can expect a warm welcome and a competitive salary package, we can also offer flexibility with working hours. We are looking for someone with very good communication skills you would also need a good knowledge of colour. We do a lot of walk in as well as regular business so you must be able to turn out a strong blow dry don't worry if you cannot put hair up as we have someone who is excellent at that. If this sounds like it might be you then contact us by email via the contact us page on this website
---
6 Mistakes Brides make when planning their wedding hairstyle, and how to avoid them
by Administrator
Posted 11 April 2018
---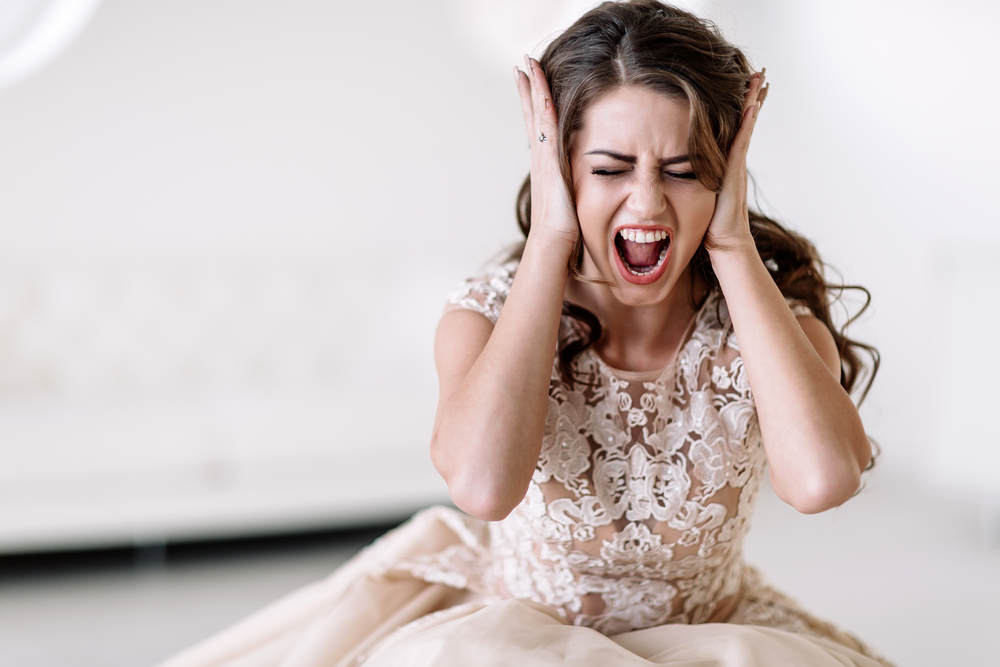 ---
Stepping into the unknown can be scary, that's true whether you are learning to Para glide or wearing your hair in a very different style. In fact you might not normally ever consider this particular "#Hairdo", but it's THAT DAY and you want to make a statement. And why not? you are going to be looking at those photos for years to come and showing them to your grandchildren! But you may ask yourself how do I get a look I feel comfortable with?, that goes for Hair and also for Make up. I can only advise on the hair, but I have lost count of the times I have seen a bride uncomfortable when she has been somewhere to get her make up done. So what mistakes do brides tend to make with their hair and how can that be avoided? 1/ They bring photos of a specific style! reason that's a mistake? It's not your hair. Instead bring photos of likes and dislikes, bring shots of your dress and theme of the wedding. Then let the stylist help you and guide you 2/ They don't do a trial run!This is a way of leaving nothing to chance it's a great way for you to gain rapport with your stylist and maybe try the style with the dress 3/Forget to tell the stylist they are using hair pieces or have a veil. Or turn up on the day with accessories that were not discussed. I wrote this piece with the help of our wonderful bridal stylist Seniz, but in my experience of 42 years I have even had Brides turn up having forgot to tell me it was for a wedding "REALLY". Before you buy anything discuss it with your stylist and even have a second trial if needed 4/The bride does not consult with the maid of honour or bridesmaids (this is when everybody is organizing their own hair). Then on the day either they turn up with the same or similar Hair styles, or even worse someone inadvertently up stages the bride 5/ They take pictures at the trial, then drive themselves mad nit picking it. Leave some WOW factor for the day 6/The bride doesn't leave enough time on the day, we often get in really early for brides "ask your stylist if they do early appointments". There is nothing worse than when a style needs an adjustment but the clock won't allow it. We hope this has helped and Seniz will be writing more bridal hair advice throughout the season For more Bridal tips check out our friends at Wedding Wire https://www.weddingwire.co.uk/wedding-tips
---
Hair Colour what is and isn't possible
by Administrator
Posted 26 March 2018
---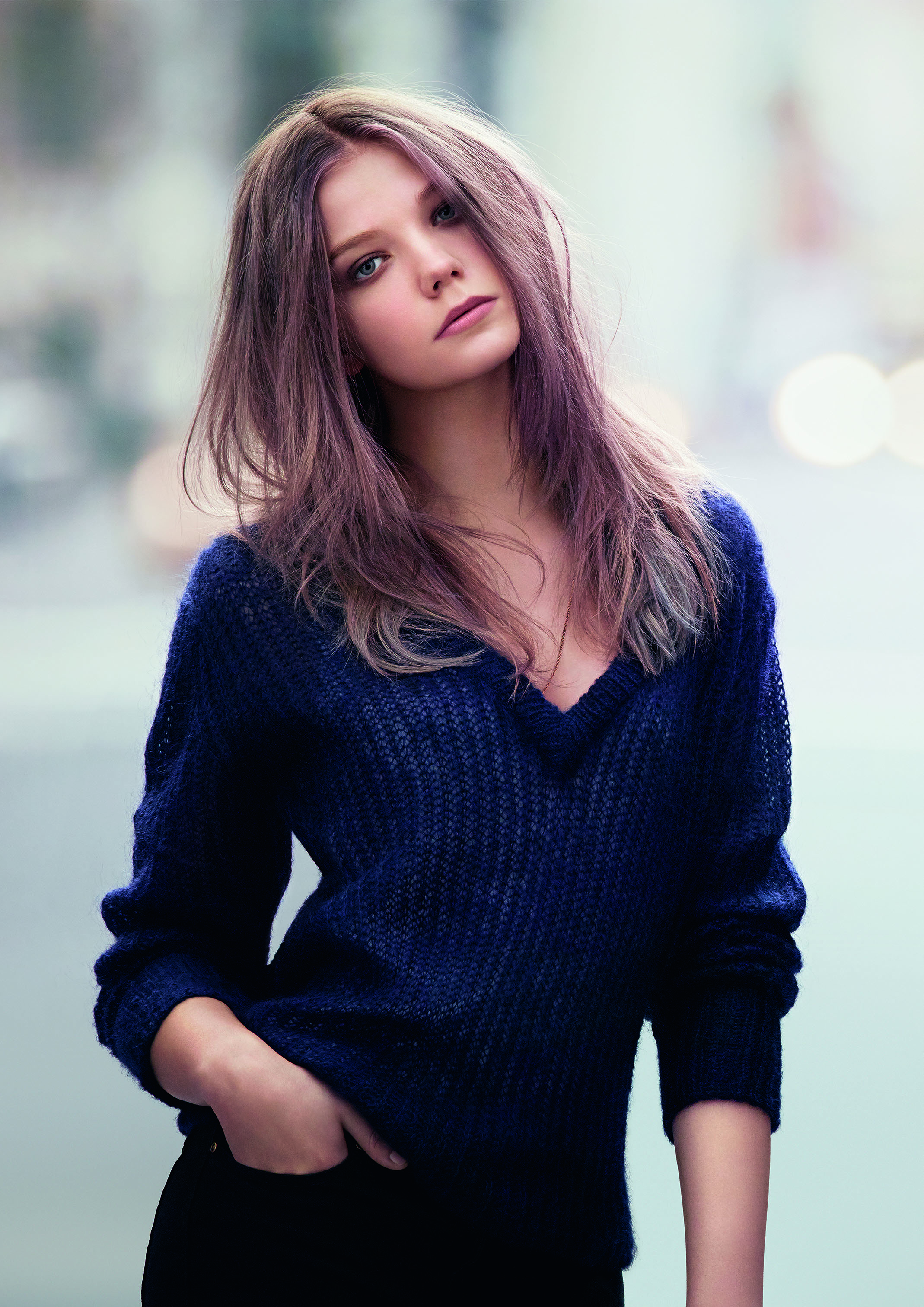 ---
I have worked in the hairdressing industry for over 42 years and if I had to sum up in one sentence my biggest challenge! It would be explaining what isn't possible with hair colour. On the face of it that might seem like a strangely negative statement, however I am not in the business of making promises that I cannot keep.I totally understand from the customers perspective that they see a picture and that may be the colour they want. And then you read an advert telling you how easy it is to achieve so you go to a salon, and then the problems begin before you have even started. Does this sound familiar? they say things like "we will have to cut it all off first" or "Tint does not lighten tint" and "This is not achievable because......."and even "It will be a year before you can get that colour" Not surprising clients get fed up is it? When I do a colour consultation my main concern is that the customer understands me and that I am being kind in my explanation. Chances are a long hair-dressy explanation will just confuse somebody so I try to explain things in their terms.Most things can be achieved in time but some just plain cannot. For example the hair is already bleached and they want to go lighter and it is going to break the hair, in that instance I will be very honest but try to offer an alternative. Colour is somewhat like paint different primary colours when mixed make other colours, a prime example would be when you have Blonde hair and you try to stick Brown over it, then it goes Green. This is why it's important to get good advice first, also skin test, skin test, skin test, repeated because it is so important even if you are doing your own colour. I remember some good advice I got years ago " act in haste and repent at your leisure", a colour reaction can be nasty. If you have any general or specific colour questions use the contact us page and we will be happy to try and answer them for you.
---
The pressure a new job brings to restyle yourself
by Administrator
Posted 06 March 2018
---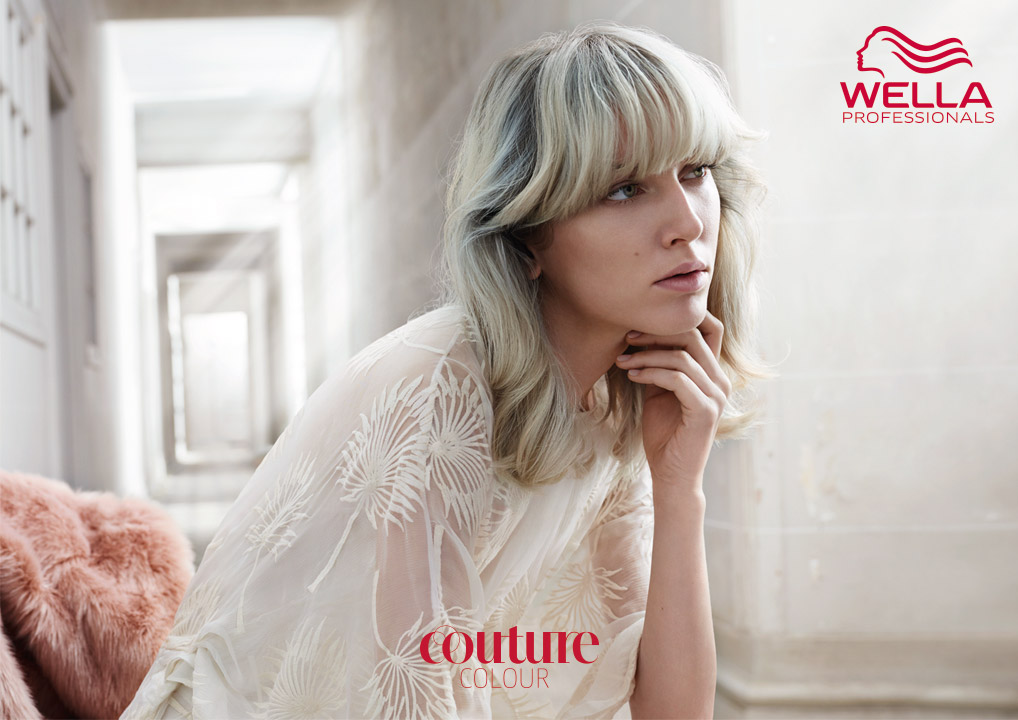 ---
So you got a new job, that's exciting in fact really awesome, but what a lot of pressure.I don't know about you but it can be terrifying going to work somewhere new, the fear of the unknown and what will my new colleagues be like. Will they be judging me and my style? so we buy a new wardrobe and think about a change of hairstyle. Great that's fantastic, when my clients do this i'm really excited for them and a little scared also. If you really know your client I personally think it is important to talk this out together. And it's not just the style is it? are you going to feel comfortable with it and to be completely honest....... sometimes it's a new job panic. My job is to spot that and stop my clients making a faux pas, hey if they are perfect the way they are I will tell them. But sometimes people need a little help and encouragement and somebody in their corner. Change needs a trigger and that can be the new job, change is good it gets you going places! You might be surprised at what ideas your stylist comes up with if you just say this. "If you could do whatever you want with my hair, what would it be?" try it you might be pleasantly surprised
---
Blonde that does not look fake! Anniversary Balayage special
by Administrator
Posted 27 February 2018
---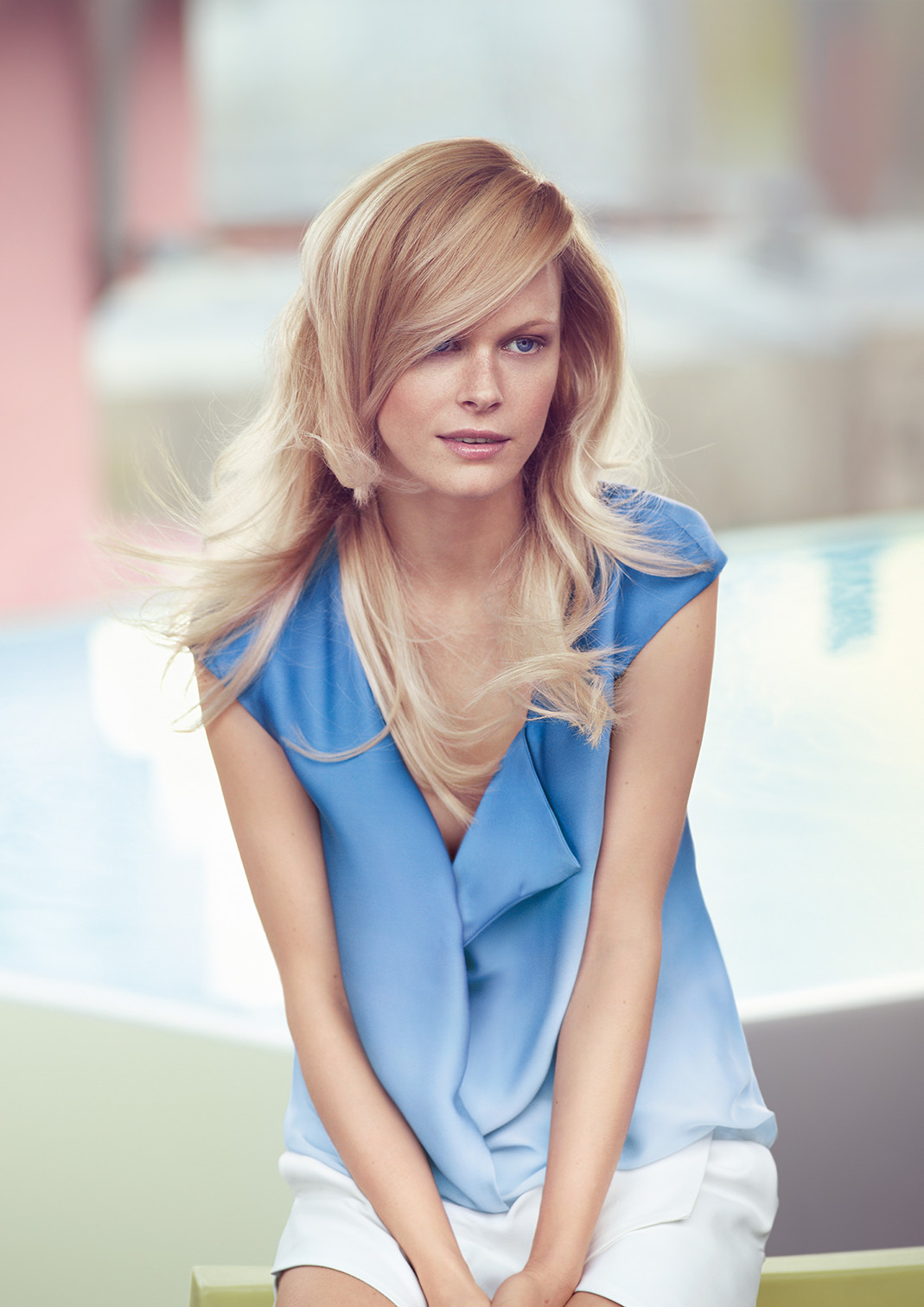 ---
This September/October help us celebrate our 15 year Anniversary, Balayage including a cut and blow dry for an all in price of £139. Balayage is a freehand technique that works with the natural fall and movement of the hair. Balayage comes from the French word meaning to sweep. In this form we do a natural looking highlight which is free painted on to the hair. This gives a very natural look as if your hair had lightened in the sun; emphasis can be given to areas that you want to stand out, such as the hair around the face. There are many different techniques of Balayage and some involve a colour being applied to the root. You will need a skin test for this 48 hours before. If you are unsure we are very happy to give advice over the phone and will tell you how to proceed. Offer ends 6th October Cannot be combined with other offers or discounts Last appointment 4pm weekdays 2pm Saturdays
---
5 mistakes you probably make when drying your hair
by Administrator
Posted 26 February 2018
---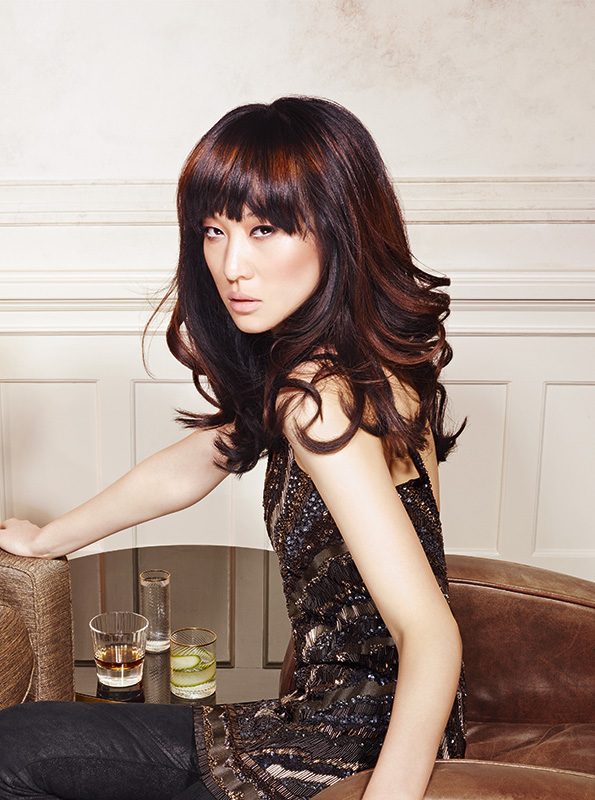 ---
---
A lot of my clients tell me they can't blow dry their own hair, the thing is most of them only tried once or twice then gave up. It takes practice and it took me a lot of practice to make it look easy. However there are some classic mistakes that can be avoided and make your blow dry look salon ready. 1, You started off too wet, this actually has a negative effect rough dry first, it will look better and you will not feel like your arms about to fall off. 2, The sections were too small, take big sections you will get more body. 3, You did not use a nozzle, this is a must or you will end up with frizzy looking hair. 4, Use a styling product, we do sometimes hair needs a little help. 5, Lastly a good stylist will show you how to dry it if they don't ask them to.
---
Unlock your true color self
by Administrator
Posted 23 January 2018
---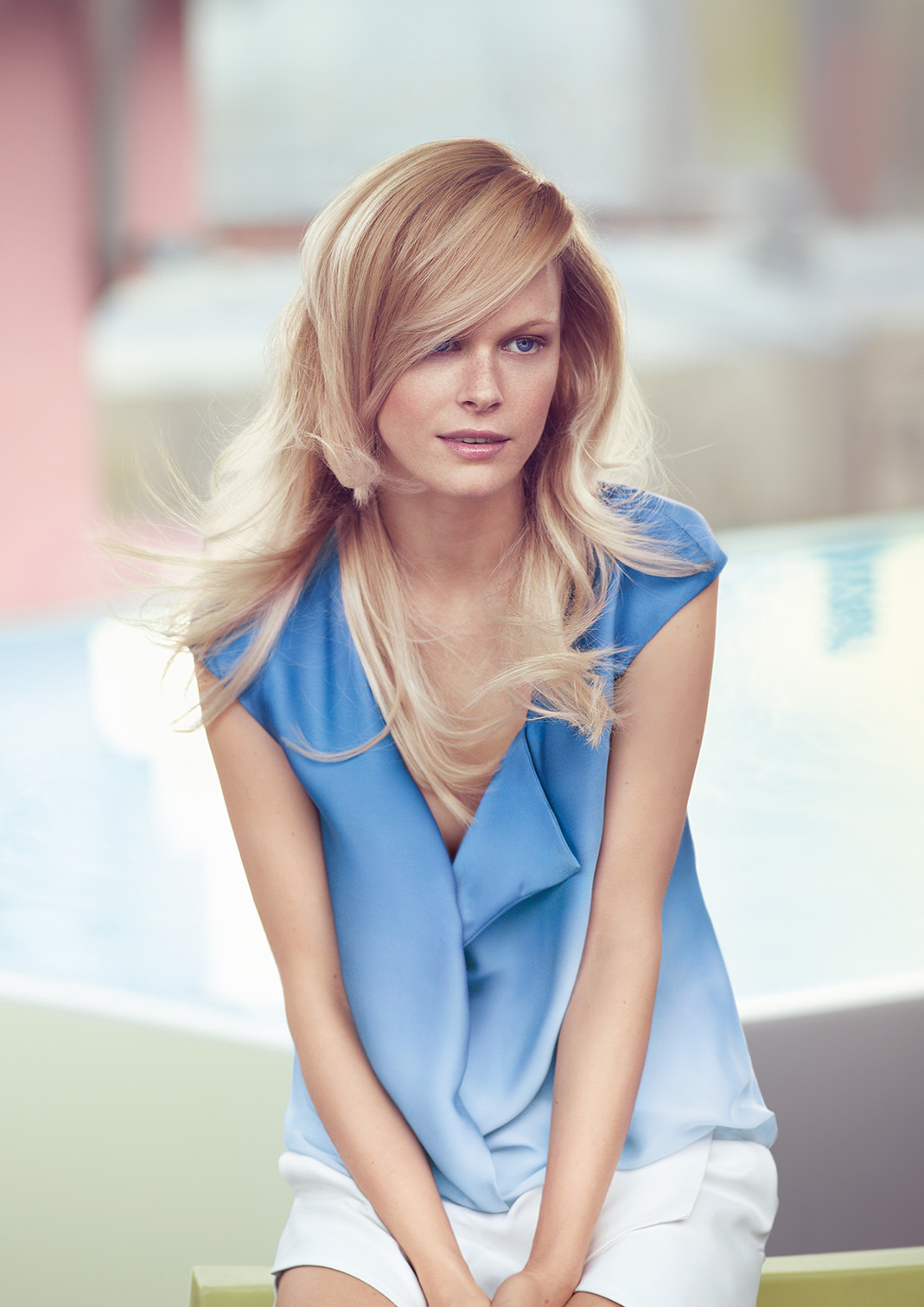 ---
---
Unlock your true colour potential come in for a free consultation this year.
---
What equals a great Salon experience?
by Administrator
Posted 23 January 2018
---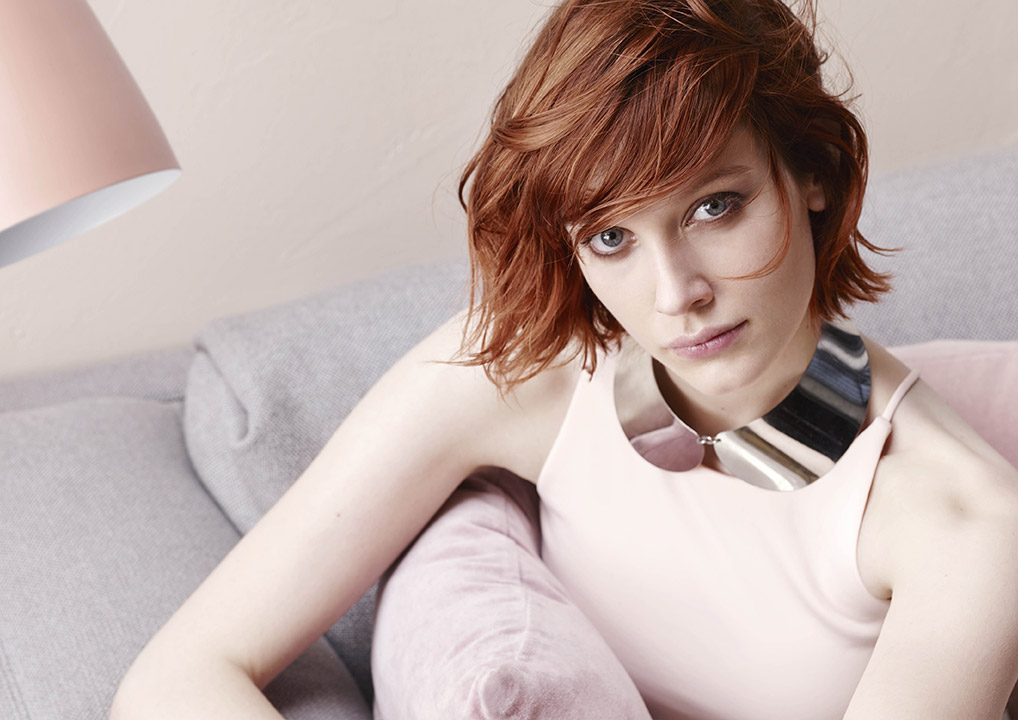 ---
What makes a great salon visit? Good question and the answer may be different each time. At our salon in Bloomsbury we aim for good customer service and consistent standards. My goal would be that when the client walks in the door we make her feel as if she is at home. The friendliness has to be genuine, because people are not stupid and they can see right through you game face. We start any appointment with a consultation where we find out what your goals are and make suggestions. It's a good idea to have a visual on your phone as it gives us a basis to work on.If you are concerned about either the condition of your hair or scalp we will generate an energy code at the same time. We want your salon experience to be a good one, and that's why we guarantee our work. If you would like a free consultation give us a call
---
Get your Energy Code this January
by Administrator
Posted 23 January 2018
---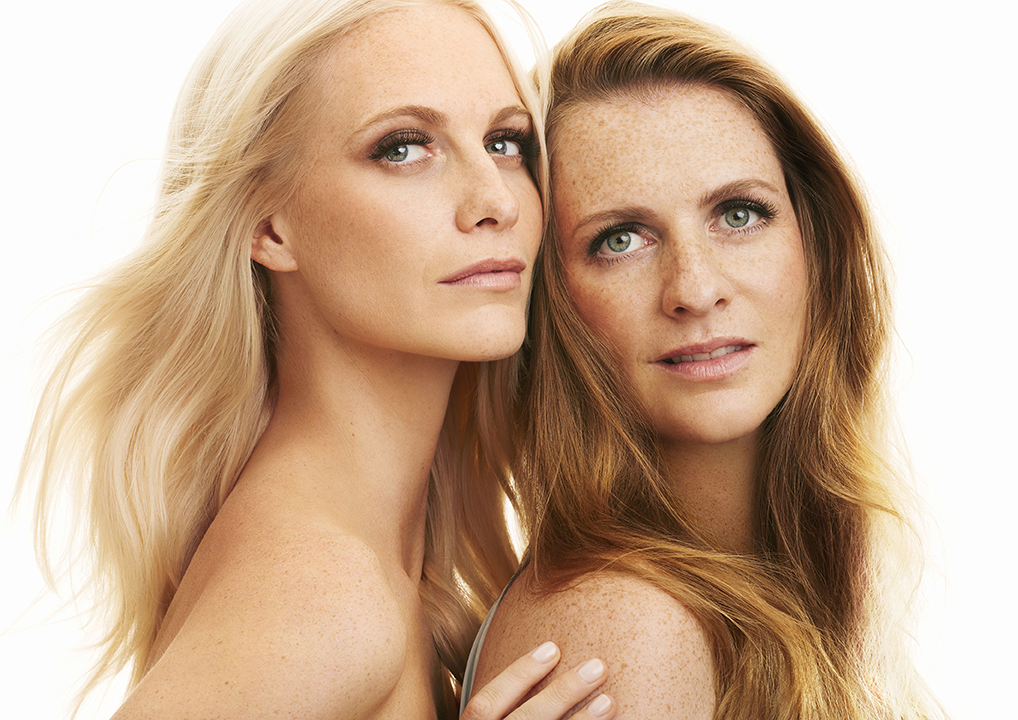 ---
---
CV Hair & Beauty are proud brand ambassadors for Wella, we are really excited to be offering energy code consultations at our Bloomsbury salon. So what is an energy code? To recalibrate the hair's natural lipid layer, System Professionals's scientists developed and patented the EnergyCode™ technology: based on a complex of carefully balanced ingredients in specifically targeted concentrations throughout the System Professional range, so that the personal Care System recommended by the Hair Care Consultant transforms each unique hair energy. The secret of transforming hair towards ideal hair is decoded – the hair energy is reborn. NATURAL LIPIDS Oleic Acid and Glyceryl Monooleate help to maintain the structural integrity of hair through re-inforcing and replenishing the cell cement in the hair. HISTIDINE Works in two ways on the hair: It repairs and replenishes the natural protein structure of the hair and helps protect against the damage caused by free radicals. CAFFEINE Increases the blood circulation and keeps the root of the hair energized VITAMIN B3 AMIDE Enhances the moisture balance in the scalp and contributes to strong healthy hair growth, full of energy. RESULT Hair full of energy, responsive and manageable. Hair is less static and frizzy but has more shine and bounciness. To book your FREE energy code consultation call us on 0207 837 0021
---
Local Bloomsbury Students new year new look January Promotion #Students #Haircut #Beauty
by Administrator
Posted 20 January 2018
---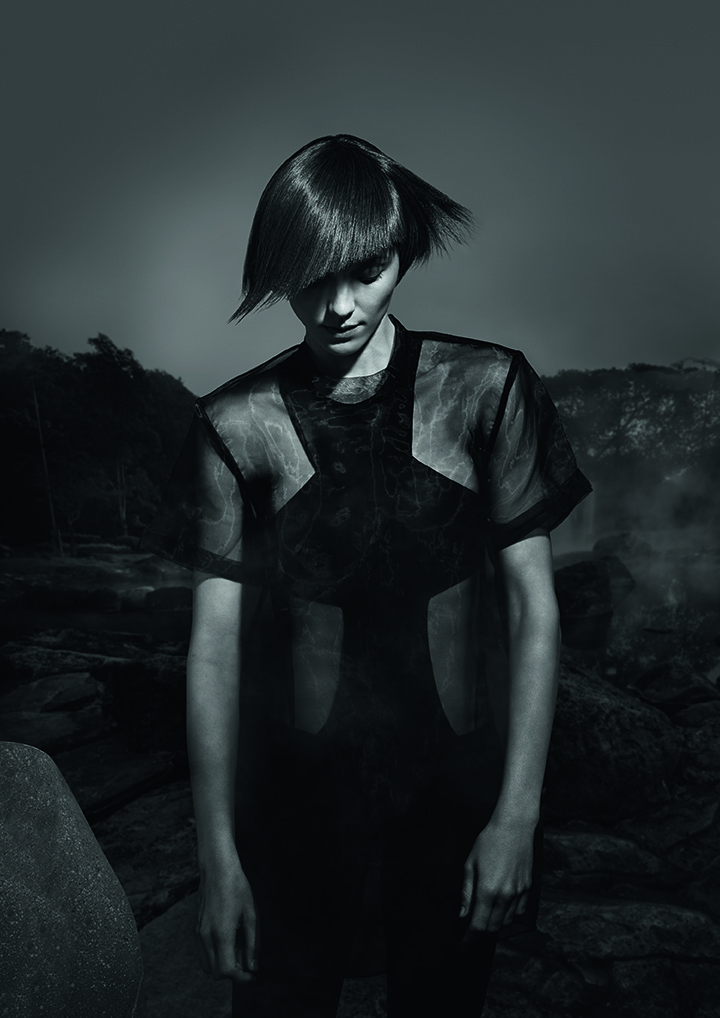 ---
---
January back to School or Uni and it's soooooo Miserable, Raining and cold as well. If you're like us the Christmas bills are just arriving and the year is stretching out in front of you like a big tunnel. If you feel a little burnt out then change is good and being kind to yourself without breaking the bank. A change of appearance can do wonders in making you feel a whole lot happier.We are a friendly salon that is just five minutes away from the student halls and unis such as UCL and SOAS, really easy to reach via Russell square and Kings cross stations. We specialize in Haircuts and Hair colour including Balayage and Ombre. We also have a Beauty salon doing Waxing and Facials and a nail department for Gels and overlays. The salon is open until 8pm Monday to Friday. If you mention this Blog post we will increase the regular student discount to 25% the offer ends on January 31st
---
Hair extensions now available
by Administrator
Posted 18 January 2018
---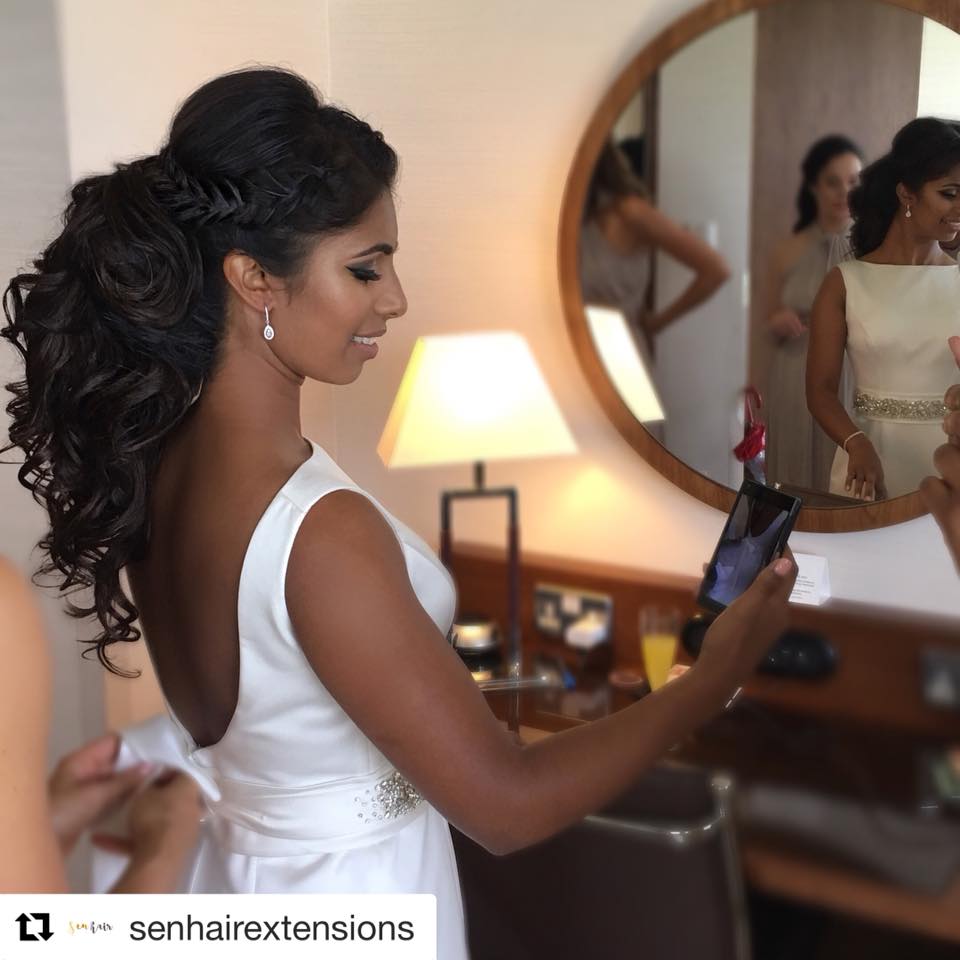 ---
Hair extensions are really popular as it provides a "Right Now" solution to growing your hair. As with most services there is just as much misinformation out there as the correct information. Firstly and foremost you would not just book an appointment, you need to come for a consultation first, Sen will talk you through the process whilst at the same time finding out your hairstyle and length goals. She has to match the colour for you so that your extensions look seamless. We will then book your appointment at a time that is convenient for you, we may require a small deposit if it is your first visit. Important to know all our work is guaranteed so you are not just on your own afterwards. Sen is on hand to answer all your questions or any concerns you may have How to maintain your extensions after the fitting ? Brushing To ensure you don't pull on your micro bead extensions (which can cause premature dropping or fallout of your extensions), only use a loop brush, or nylon boar bristle brush. When you're brushing your hair, make sure to separate the strands of hair at the roots to ensure your hair does not tangle. Washing Before washing your hair, always thoroughly run a brush through the lengths, to help prevent any tangles. The most important part of washing your hair is to avoid all hair care products containing heavy protein or silicone. These products will weaken the bonds of your hair extensions, causing them to fall out. These products can also compromise with the quality of hair. When you're applying shampoo, never rub or massage the product into your hair or scalp. Gently stroke the shampoo through your hair from root to tip. Apply a moisturising conditioner to your hair, avoiding the roots and bonds of the beads. Every second wash, apply a deep conditioning treatment to help extend the life of your hair extensions. Thoroughly wash all shampoo and conditioner out of your hair, as product residue can cause mould around the bonds. Note: If you have Tape extensions avoid oil based shampoos, conditioner or treatments at the roots as this can weaken and break down the glue tape. Styling As with your natural hair, heat tools such as curling wands and hair straighteners will damage your hair extensions, so try to use these tools as little as possible. Every time you use any heat styling tools, thoroughly coat your hair with a heat protectant spray. Hot hair rollers use less heat to curl your hair, so opt for these when possible. As you now have a lot more hair, you may notice normal hair ties snap when you try to put them in your hair. To avoid this, use an old school scrunchy to tie up your hair. Make sure the hair tie doesn't have a metal band, as this may pull out and knot your hair. Sleeping When you first have your micro bead hair extensions applied, sleeping may feel a little uncomfortable. To help stop your hair extensions from tangling, put your hair in a loose braid and tie a silk bandana (bandana optional) around the crown of your head. Also never sleep with wet hair ensure it's 100% dry and try to sleep with a satin pillow case as both prevents matting.
---
#Stylists do it Better
by Administrator
Posted 25 November 2017
---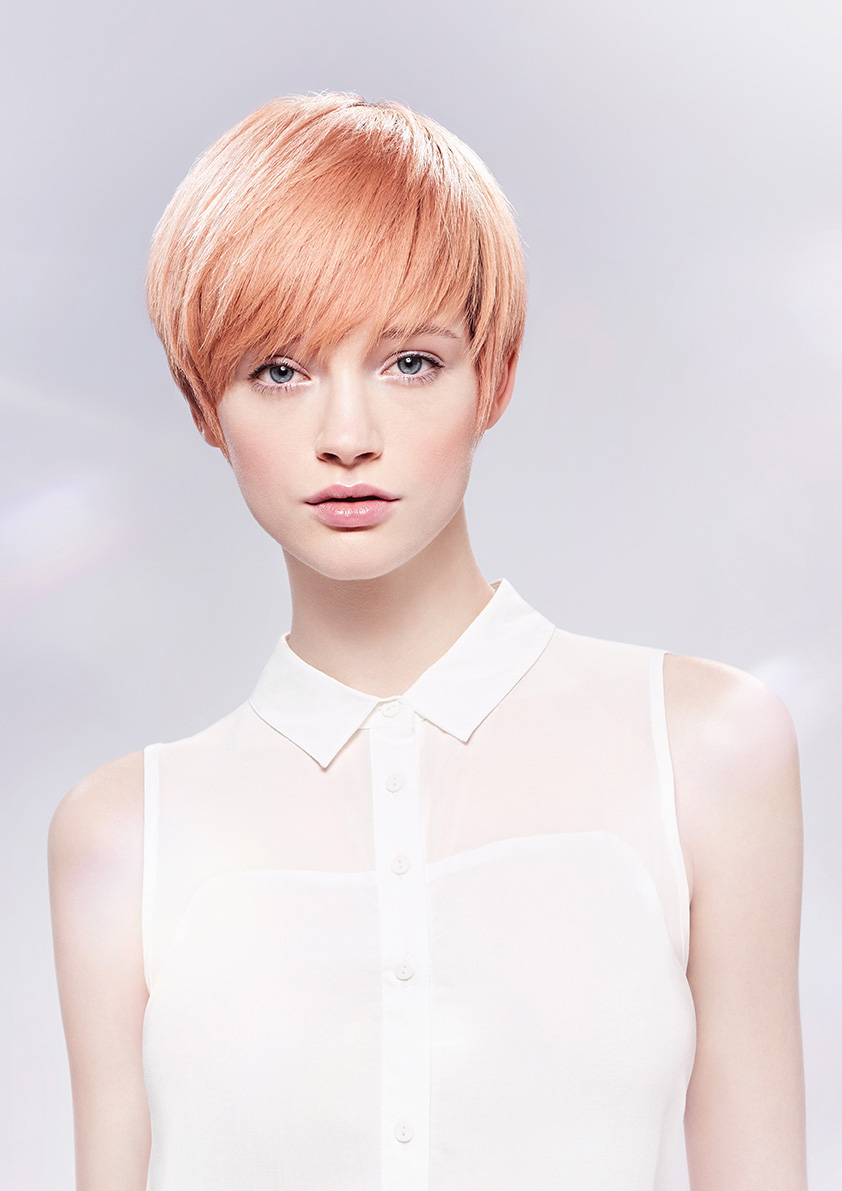 ---
We believe advice should be free, every visit starts with a consultation.That way we make sure you get the right style for you, our goal is for you to be able to manage your hair even if you are not a wizz with the hair dryer. Most importantly we don't want you to be pleased, we are only happy if you are delighted. But you don't need to book an appointment to get a consultation. Why not pop in for a coffee and a chat about your new look now! Whether you are considering a Balayage or a change of colour we can advise, and if you want a totally new look, together we can come up with a style for you!
---
Getting Ready for the party season
by Administrator
Posted 24 October 2017
---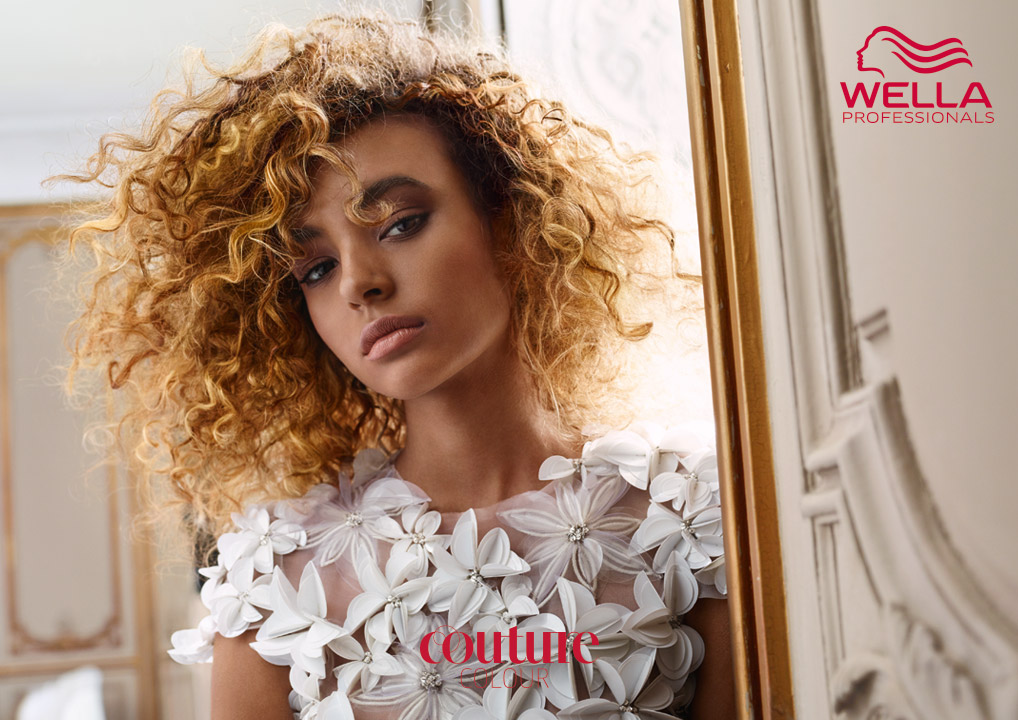 ---
We almost cannot believe that it's the party season already. Some companies in our area seem to be having their annual shindig early this year. We have been busy with lots of glamorous blow drys and up do's. It's always best to book early especially if you want a late appointment so that your hair looks great in the evening. This year we are doing lots of new color effects and we love this new Coffee Blonde from Wella's Bronde collection. We are always happy to chat about any look that you might be trying to achieve. So why not pop in for a consultation so that you are prepared with a look that is destined to impress!
---
Has your stylist ever cut your hair too short?
by Administrator
Posted 24 January 2017
---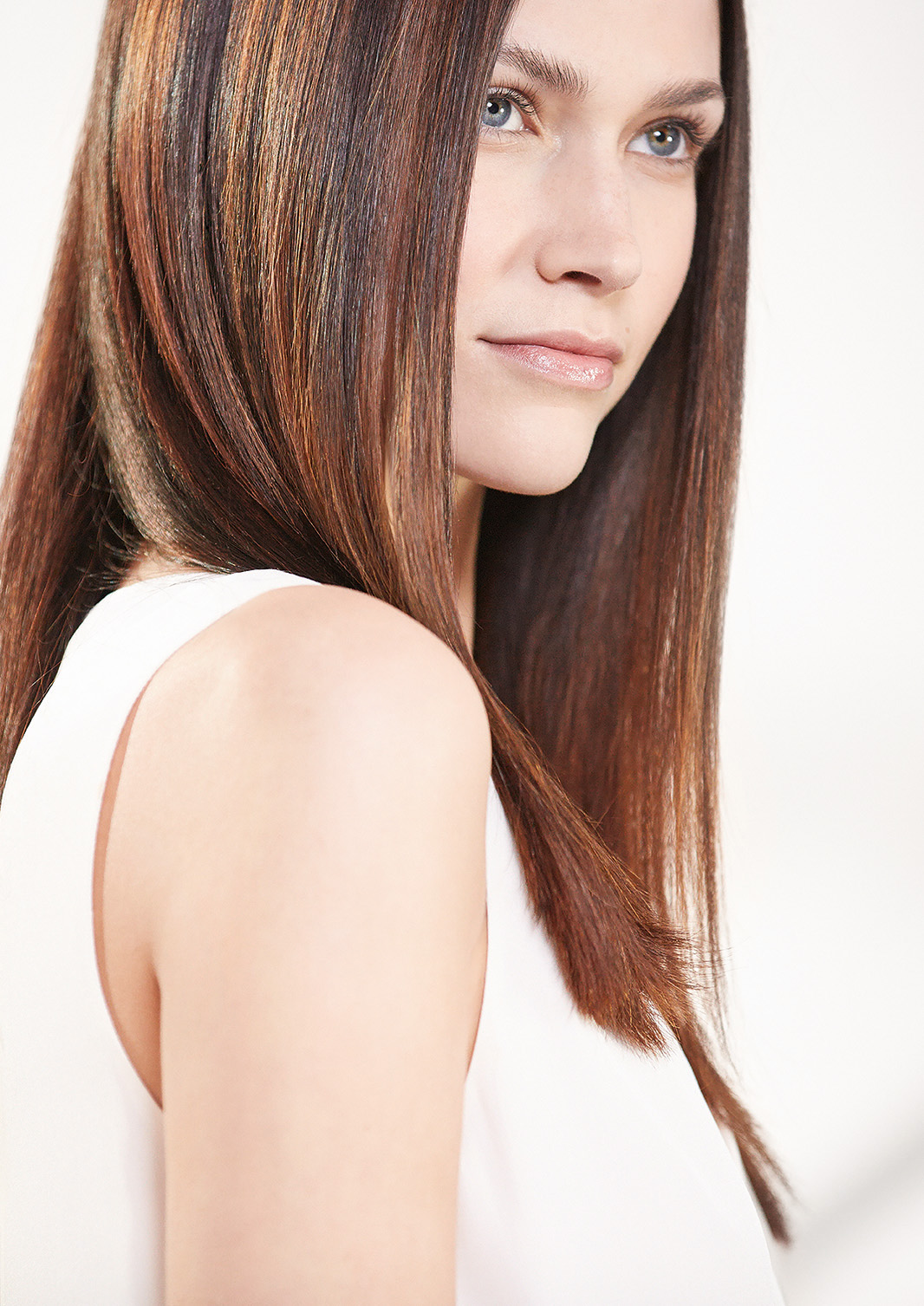 ---
If you have ever been on the receiving end of a haircut that was too short read on. You want a haircut that is the perfect length right? you have a picture in your mind and you conveyed that to your stylist then SNIP....... it's gone. All those months of growing for nowt ..... very upsetting at best and downright infuriating probably. Is your hairdresser a good communicator? because almost certainly that's where the problem lies. Two really good tips 1, If you don't get a thorough consultation either walk out or ask for another stylist 2, The comb has inches marked on the flat side show the stylist the exact amount. When you say short remember that is a picture you have in your mind, just make sure it's the same picture as they have in theirs. Trust but verify always, it saves tears later on.
---
Late night Hair appointments near Bloomsbury and Russell square
by Administrator
Posted 19 January 2017
---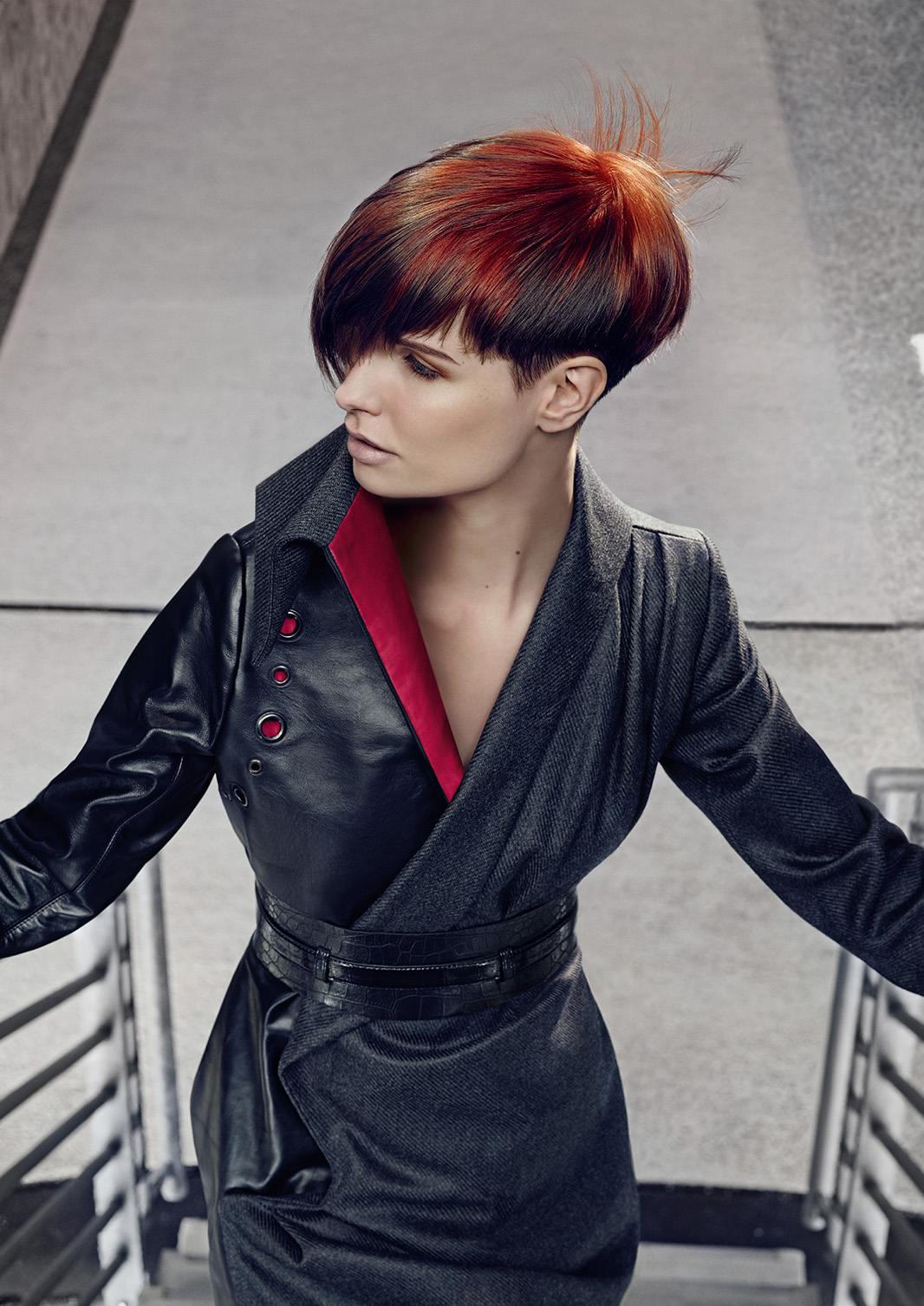 ---
What do you do when you need a haircut and all the salons are closed? for the last 14 years we have been open until 8pm Monday to Friday. It tends to be the busiest time of the day so early booking is advised. We are 5 minutes from Russell square station in the heart of Bloomsbury. Very close to the Brunswick centre and all major London WC1 hotels.
---
Geometric asymmetrical bob
by Administrator
Posted 19 January 2017
---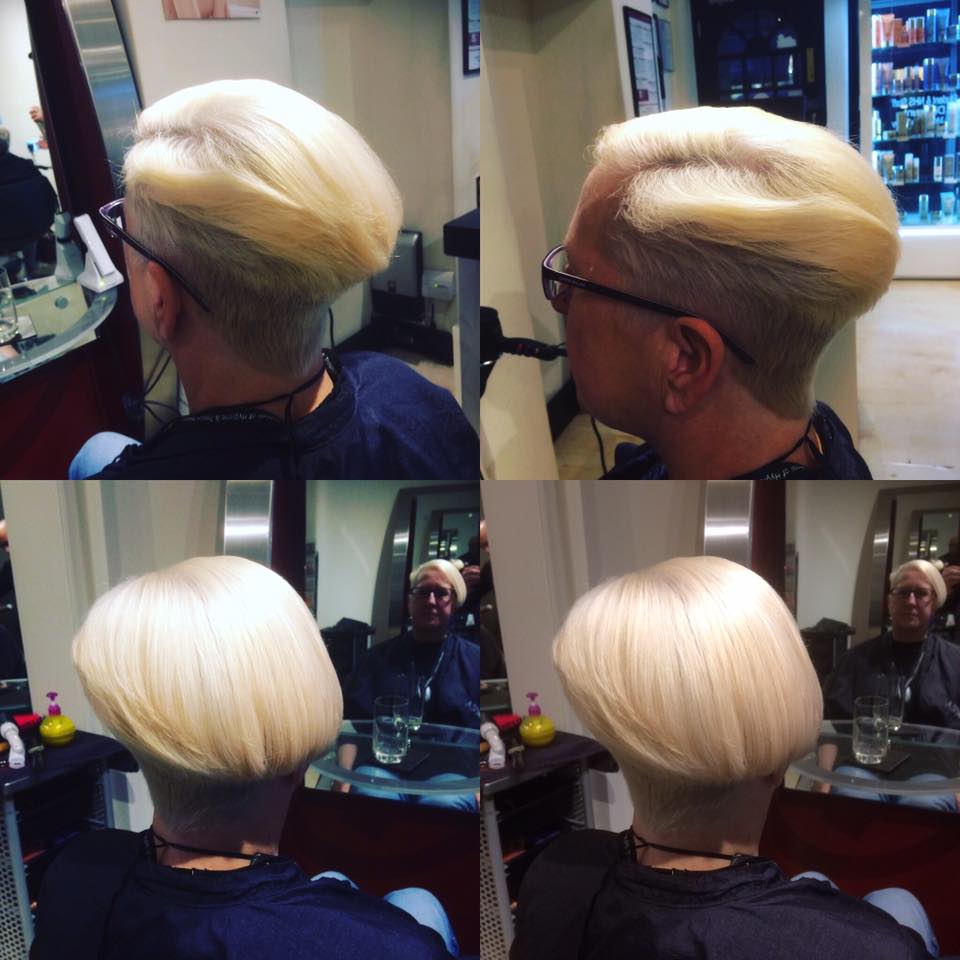 ---
Always nice to do a clean asymmetric bob. The hair is cut in a graded wedge which gently flows into a bob. We then blow dry the hair under and brush it into a wedge line.
---
Static hair nightmare? try this amazing solution
by Administrator
Posted 03 December 2016
---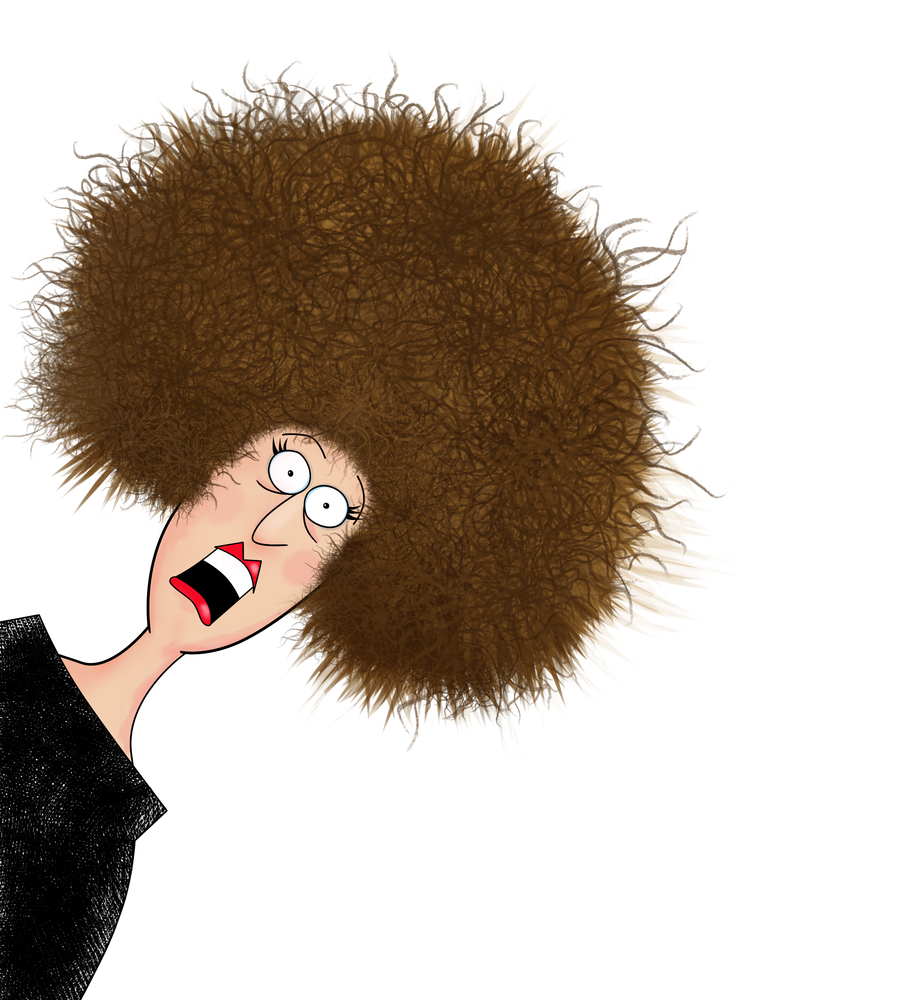 ---
It's winter right? we know that for two reasons It's freezing outside! and when we blow dry hair it behaves as if it has been wired into the national grid That's what static will do for you, but why is it that it only seems to happen during the winter? And what can we do about it? It's cold so the heating is on, the heating drys the air up along with the natural moisture content in your hair. There are a couple of things you can do to help counteract this Buy a humidifier which puts moisture back into the air Spray the brush with hairspray before you run it through the hair. You of course only do this after blow drying and not during or before use a leave in conditioner, this really helps as it puts moisture into the hair I hope this helps
---
4 Things you should know about Christmas Party hair styles
by Administrator
Posted 03 December 2016
---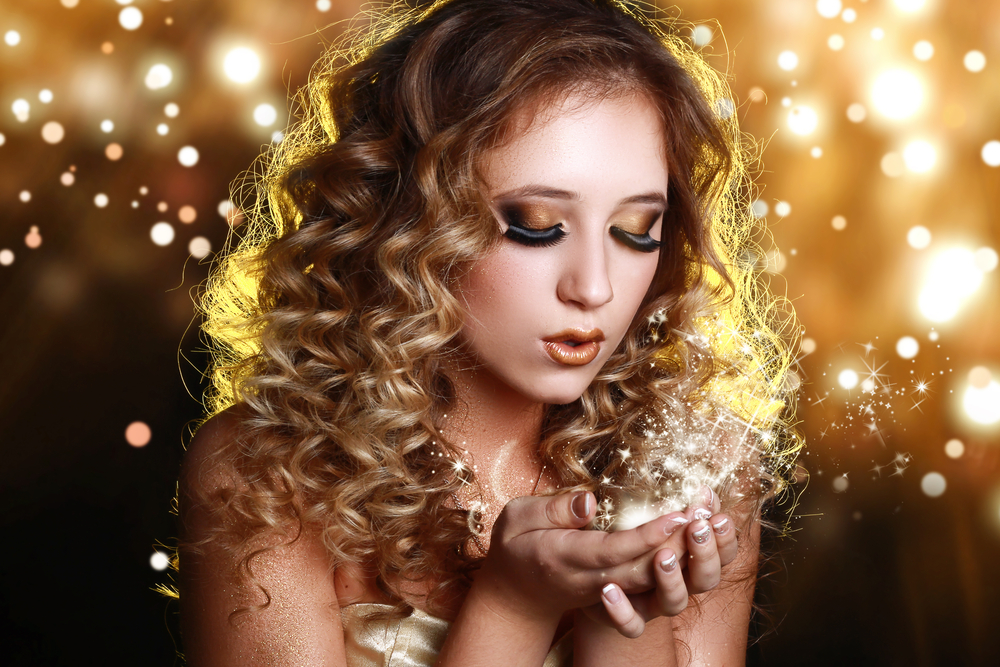 ---
It's that time of year again……..where most good sense goes out of the window
We eat and drink more, whilst partying harder than is probably good for us. For most hairdressers this is a busier time than normal! So we have to forget about eating lunch for a couple of weeks and get our heads down and get styling ….. Because it's "PARTY SEASON". The big question on everybody's mind seems to be what to wear and how to do their hair, for the office party. Now you may be thinking? here we go with the sales talk! With knowing utterances about catwalk models and how the latest reality star is wearing their hair. Or what pastel shade you must be sporting to really embrace your inner fashionista…… au contraire! This is my theory based on 44 years of experience in hairdressing, it seems to be an unwritten rule that you always get to sit next to the person you like the least at the Christmas party. I say this based on a combination of the hilarious stories that we get told by clients, sorry but what's said here stays here! And my own personal Christmas party misery endured over the years. On one occasion I had to sit through a monologue of biscuit recipes…. For three hours But I digress You probably just want to look fabulous in comparison with your new found non-buddy?.... and I'm a great partner in a little plan to out perform the competition. I want maximum impact for my customers, and we do research together so it's not uncommon for emails to fly back and forth with photos. Keep it uncomplicated… why would I want a simple look you may say? Well think about the guy who dresses up in his best suit for the Christmas annual food fight, but by the end of the evening, just one side of his shirt is hanging out and his tie is around the back of his neck. How does that happen? Why does that always happen? and more importantly how cool does it look? It would seem to be a good idea, if you want to impress? To be still looking like a force of nature at the end of the evening…. Not like you got caught in one.
Party Hair bullet points
Hair up is not always the best idea if you are going to be consuming copious amounts of alcohol, same goes for wax and gel. Have you ever noticed people run their hands through hair repeatedly when intoxicated? This does not go well with grips, pins and sticky substances.

Classic is best, go with what you know looks good on your hair not what you wish would look good
It's not the time to experiment go for something you know looks fabulous
Don't do your colour the day before allow a period of time for any corrections
Enjoy the party season and remember salons book up faster than usual so call your favourite hairdresser early, especially if like us they have been established a long time. Regular clients tend to book their Christmas appointments in October so your salon may not be able to accomodate last minute requests.
Until next time enjoy
---
The top five DIY fringe disasters
by Administrator
Posted 25 October 2016
---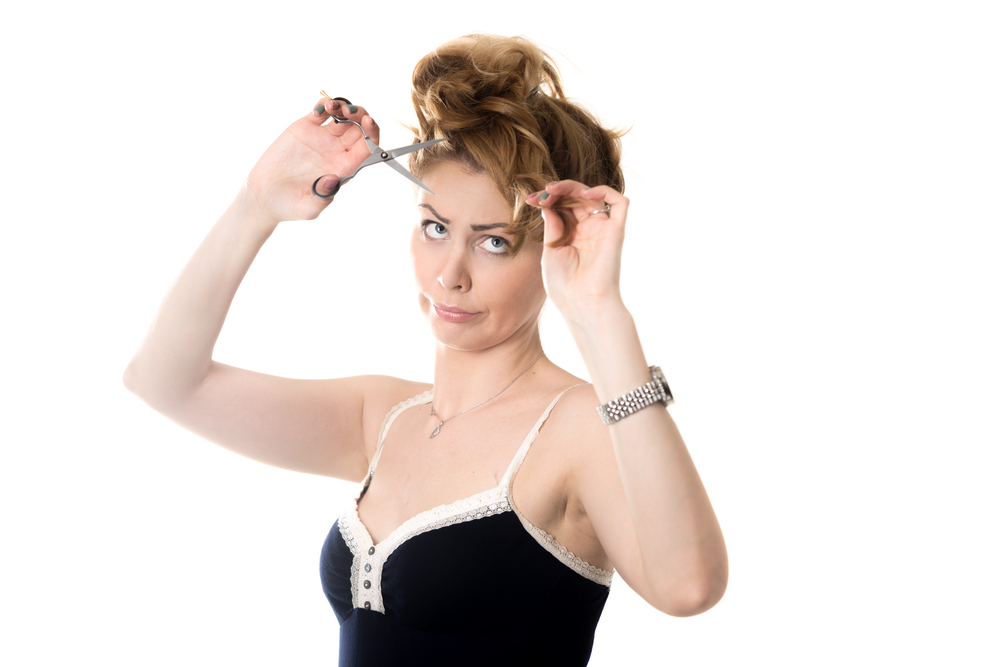 ---
Oh dear what can the matter be? I trimmed my own fringe and now I'm crying in the ………. "Why do people trim their own fringe?" I know it looks easy, but it took me 40 years to make it look easy So the top 5 DIY fringe disasters are • The Ski slope = so slanted you could ski down it • The dumber = no explanation needed just plain too short • What were you thinking= hey at least you found out hairdressing wasn't for you • Oh dear= even we are puzzled what to do to fix it • The high forehead=They don't have fringes you say, no and neither do you now! All joking aside if you are a regular customer we don't charge for fringe maintenance, so please put those scissors away
---
A haircut specialist in Bloomsbury
by Administrator
Posted 18 October 2016
---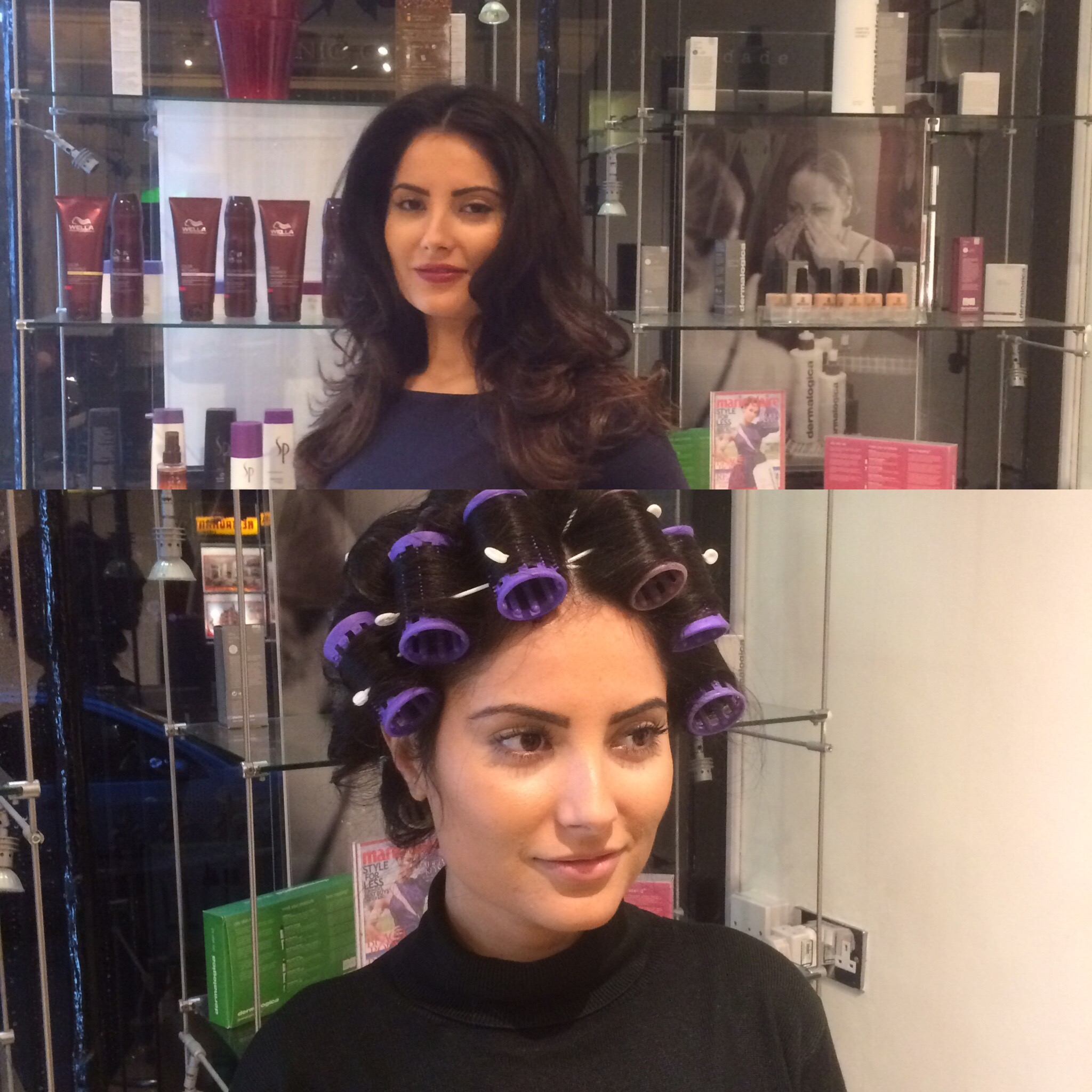 ---
Why I specialize in Haircuts and all that entails Have you ever had the experience of going somewhere to get a service, being very clear with your instructions and then getting something completely different? For example I was in a sandwich shop the other day, the guy in front of me said "I want a bacon sandwich on brown bread, no butter or sauce and just a little pepper" clear right? I kid you not the girl then says "Do you want white or brown bread?" BROWN!! He's a bit irritated, "Butter?" NOOO very irritated now, "Ketchup or pepper?" I'm irritated for him now. What's this got to do with haircuts? have you ever had this experience. Hairdresser "What are we doing for you today" Client "What would suit me?" Hairdresser "What would you like?" Client "What do you think would go with the shape of my face?" Hairdresser (or robot I'm not sure) "What would you like" Client "I guess a trim, but I'm trying to grow it so not too much off please" WHACK that was the sound of eight inches of hair hitting the floor, obviously the robot is not programmed for trim Now the customers in tears and the hair robot says, "But that's what you said you wanted" It must be my face or something but when I was employed by someone else, I always had to sort out these situations, and for some strange twisted turn of fate they always happen last thing on a Saturday night. What a way to start a weekend, but I have to say some of those averted disasters have followed me over the years and become loyal customers. Now I'm not trendy anymore(I'm mature) but I'm aware of trends, I specialize in bespoke haircuts. I also specialize in listening and advising based on what I hear. So you are not sure what you want, that's ok because we can do a "What if consultation" what's that I hear you say. Understand this, when you walk in to a salon you are making a judgement about the hairdresser and they are trying to judge what you want, this may involve some assumptions such as Length, budget and what they think you might like based solely on appearance. That might sound a bit brutal but consider this "We've only just met" So imagine you did not have those constraints that a "What if consultation", it's simple really we agree to put assumptions aside and I tell you exactly what I would do if you gave me Carte Blanche. I then don't have to worry about your likes or dislikes or your budget, you are not under any pressure as it's only make believe but you get a very honest opinion. Then slowly we can start to add or subtract from that point until we reach agreement to proceed with a clear plan. So I've been hairdressing for 41 years and I am aware that even with the best laid plans sometimes the end product might not be perfect for you. If at any time in the following month you want adjustments or even a complete change of plan, I do it no questions asked. I'm in this for the long haul and I want lasting relationships. And that's not all, say you really don't click with me, money back no questions asked. I even throw in a rain check, so if as you leave it gets destroyed by the weather I will go over it with a brush and drier the next day for free. I allow an hour and a half for your first appointment including a what if consultation, the cost is £75. So in the picture my assistant was going out on Saturday night, I recently layered her hair and took it from Blonde to chocolate brown. We really did not have much time so I dry set her hair and brushed it out with my hands, this gives a really glamorous look that lasts. Blog post by the salon artistic director
---
Haircut in Marchmont Street
by Administrator
Posted 08 October 2016
---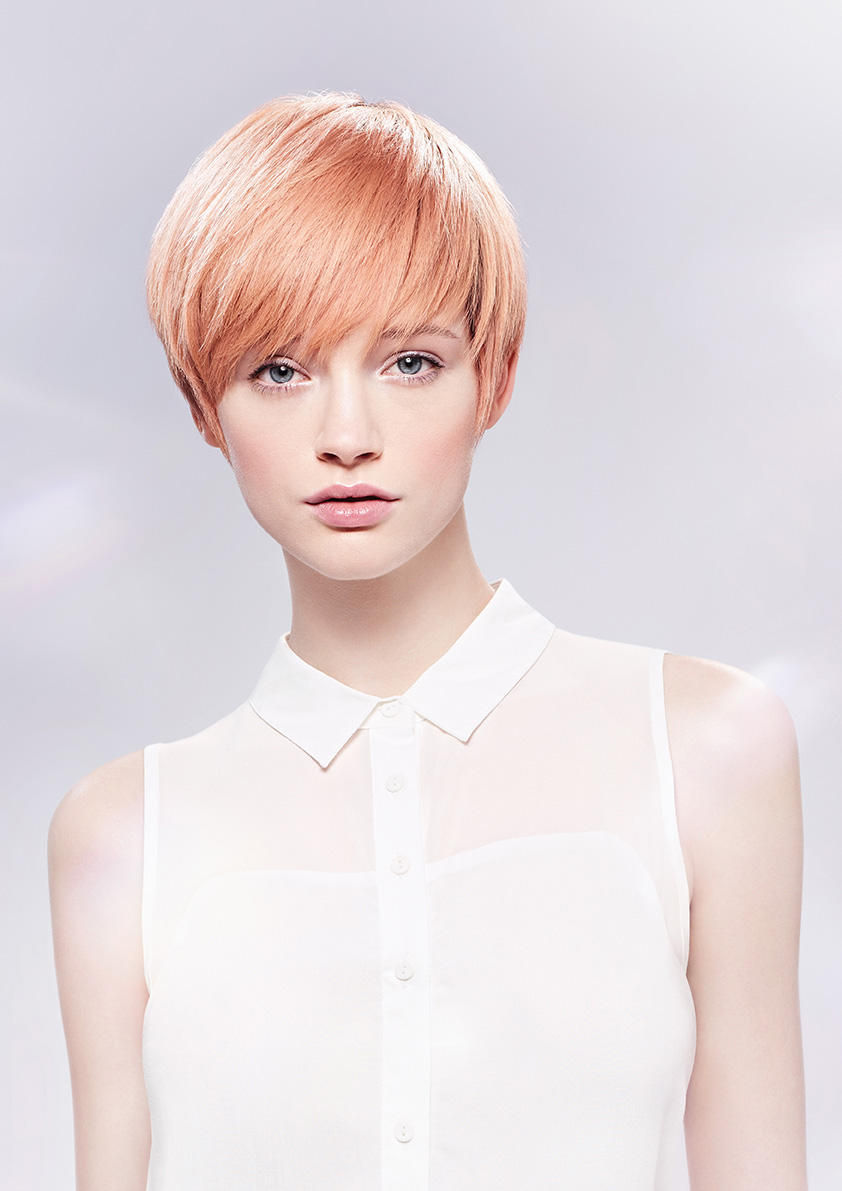 ---
If you are visiting Bloomsbury or have just moved into the area, one of the things you may be asking is "where do I get a haircut". Most of the salons in Bloomsbury are situated in Marchmont street and the Brunswick centre. We are one of those salons, we offer a warm welcome a full consultation and experienced hairdressers. We are 2 minutes from Russell square station and about 7 minutes from Kings cross and St Pancras stations. Do you have trouble fitting a haircut in to the working day or maybe you are a student and have to get your haircut between lessons. Good news we are open late 5 nights a week until 8pm and all day on Saturday. We offer a student discount and deals for local companies, consultations are free and if you register you can get £5 off your first visit.
---
New Student haircut in Bloomsbury
by Administrator
Posted 27 September 2016
---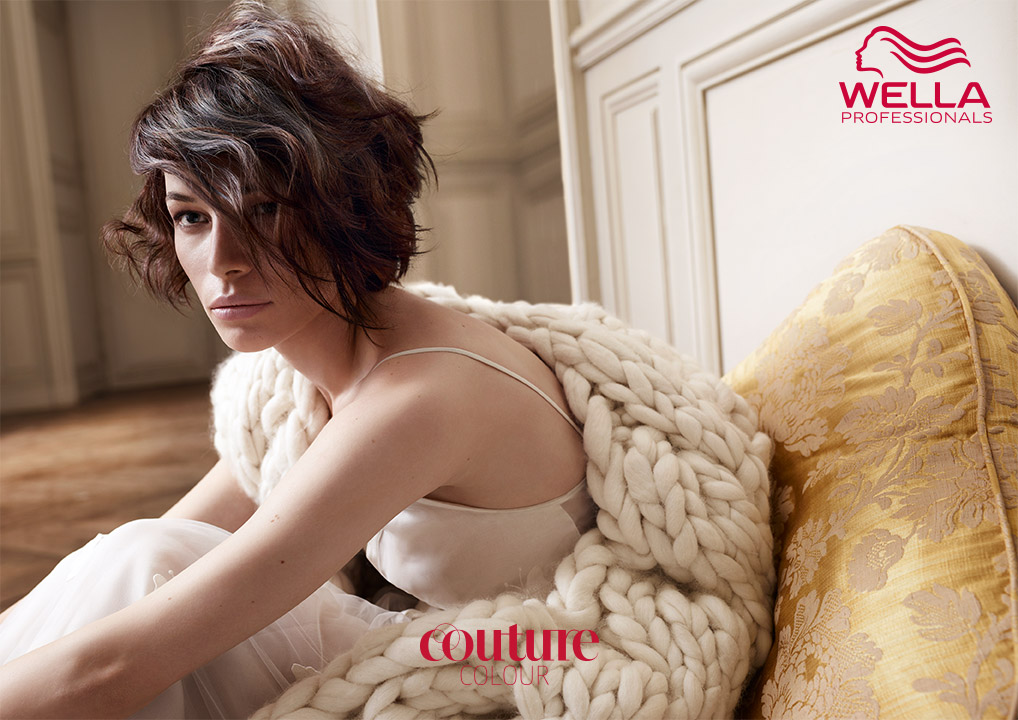 ---
Back to University in Bloomsbury! New hairdresser Being in an area that is filled with universities, we are experienced in the requirements of the student haircut. For some of the students it is the first time they have lived away from home and this very often means they have also had the same hairdresser for years. Usually the requirements are finding a hairdresser in Bloomsbury that they can trust for the duration of their course. Also a haircut or beauty treatment that allows for a student budget, and lastly that has convenient working hours. Over the years we have seen many students become regular customers and it is nice that some still come back after university is finished. We offer a student discount Monday-Friday as well as regular special offers and our ever popular Late deals. We will do an initial consultation and where someone has had the same hairdresser for years we respect that and are not bombastic in our approach. This year should be very busy as the new student halls are opening in Marchmont street and they look fantastic. We look forward to welcoming the new students so feel free to come in for a no obligation consultation. We are experts in colour and cut and our therapist offers waxing and facials.
---
Colour Contouring
by Administrator
Posted 22 September 2016
---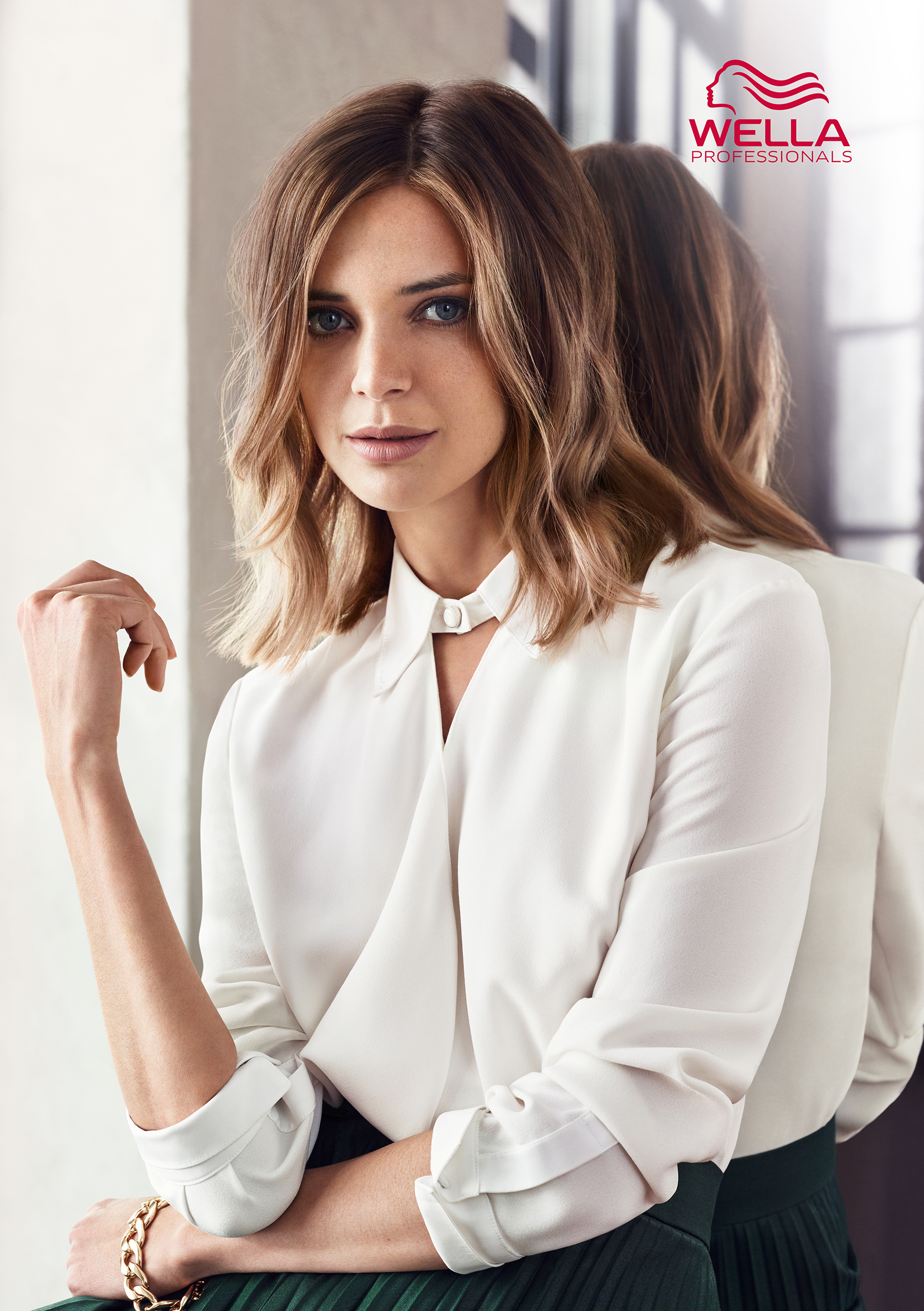 ---
---
Colour contouring The makeup industry has been using it for years, and it's a much used secret of celebrities. It's the latest makeup trend "Contouring", what's that? You say. It's the art of using shadow and highlighting to accentuate your features, just the thing if you want a super model profile. So how does that apply to hair? Well in one form or another we have been using hair contouring for years. However with the new colours on the market such as Ilumina it is even more effective. Let's say that you want to accentuate the layers around your face, because you have dark hair and they don't show. You may like your dark hair and the shine you get from it; you could use a colour that was slightly lighter around the face say caramel and then grade it out to a rich chocolate brown in the sections behind. Probably the most popular type of contoured colour is Light to dark; this can really make a cut stand out. I use contouring in most of my colour work, I would first do an in depth consultation to try to match the picture the client has in their minds eye. Believe it or not pretty much everyone has an ultimate goal, but they very often discard it as not achievable before asking. My job therefore is somewhat like a mind reader; luckily clients give you clues in their language and body language. We then agree on a plan together and work from that.
---
Offer for August
by Administrator
Posted 09 June 2016
---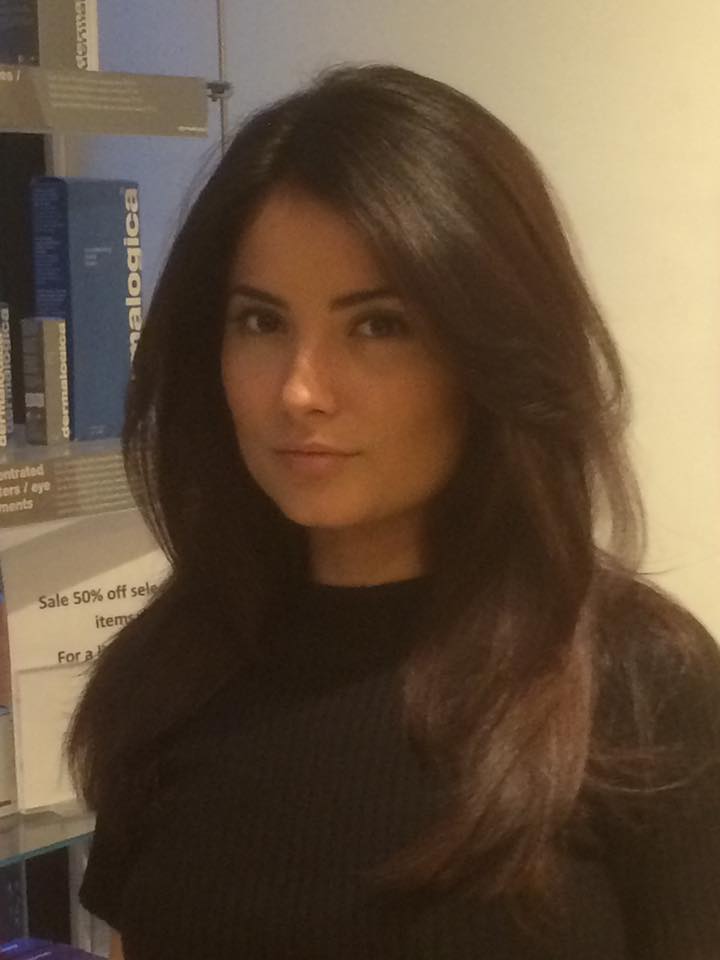 ---
Irina decided she was fed up with her Blonde highlights and that she wanted to go chocolate brown. Sounds easy right but not so fast! this has to be done carefully so as to not end up with a nasty shade of green. First I filled the hair with Sebastian cellophanes chocolate brown, then we applied dark mahogany brown over the top. Result is a beautiful shade of warm brown. Come in for a free colour consultation this August and get 25% off your total bill. Cannot be used with any other offer
---
Why consultation is so important
by Administrator
Posted 05 April 2016
---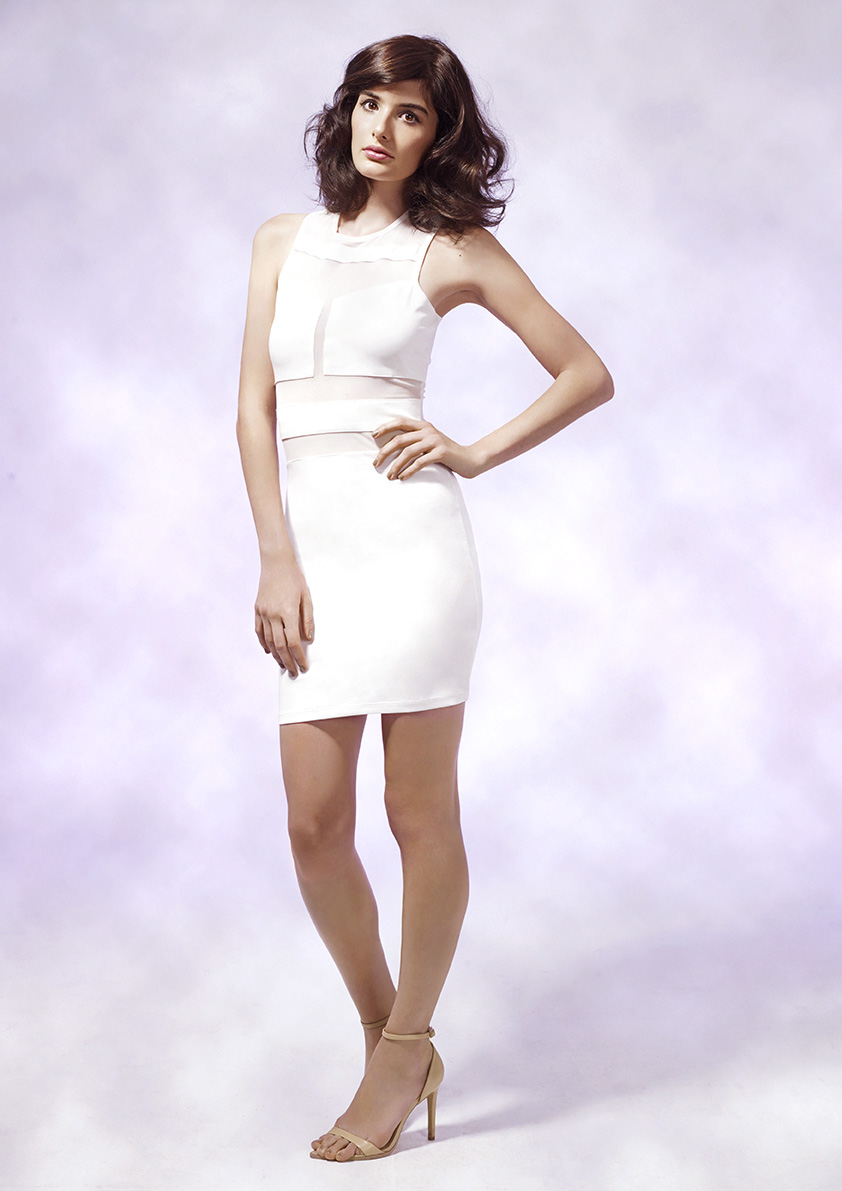 ---
Every good salon experience starts with a good consultation .Even I get confused what product to use, how in the hell is a client meant to decide? My own rule of thumb is if I don't get an instant result I am not interested. As a stylist of some 40 years + experience I have seen a lot of changes, I remember before Mousse and gel. The styles we create now would not have been possible in 1975 when I started, basically there were a couple of good shampoos and maybe one conditioner and everybody used them. Now there are hundreds if not thousands of good quality products. I try to understand what my customer is trying to achieve, for the last 20 years or so I have studied communication techniques also known as NLP. I try to work out for example if a customer say's her hair just doesn't feel right, what she actually means. I had a customer recently who said her hair colour did not feel right, not the condition the colour. That means she processes information kinaesthetically or by feelings, if she bought a dress it would have to feel right. The point is if I use the wrong language and start saying things like "Do you see what I mean" we are just not going to connect. I try to enter their world it makes life easier, I try not to forget that I am getting paid to interpret as well as create. The create bit can be all about the hairdresser, the interpret bit is all about the client. I have seen too many times (once is too much) a client say to a stylist, please don't cut too much off. Guess what they cut too much off, because the need to create was greater than the need to listen. I repeat to myself many times in the course of a day "it's not all about me". Too short scares the life out of me, once the hair is cut there is no going back, I would prefer to get a ruler out and let the client point to the exact amount they want cut. That goes back to my first model haircut, none of the hairdressers were free so I got my mate who was a Barber to watch me. I was having great fun until she asked me what size rollers I was going to use "Ouch". The only roller I would have been able to use was a paint roller. And we had tears, and that was 40 years ago a painful but excellent lesson to learn. When you go to a salon try to get a two way conversation going with your stylist, verify that they understand you and don't be afraid to ask more questions.
---
Sebastian Cellophanes
by Administrator
Posted 14 March 2016
---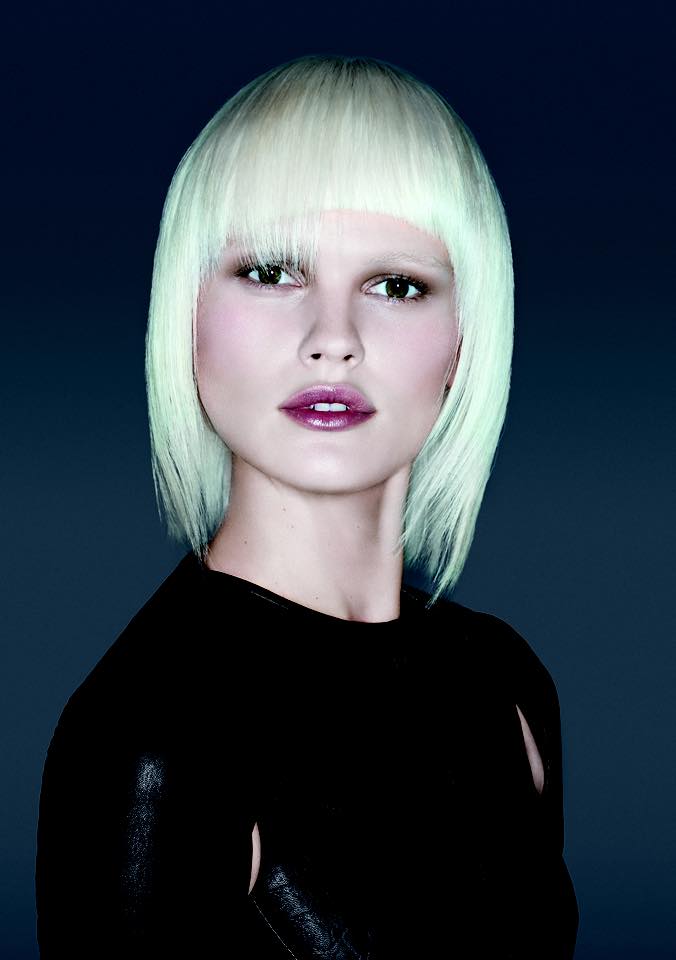 ---
Sebastian Cellophanes Cellophanes is Sebastian's breakthrough semipermanent colour shine, 11 shades plus of ammonia free colour, a Gloss treatment inspired by the vibrant natural colours in the souks of Tunisia,Cellophanes has a formula that strengthens hair, preserves moisture and enhances the shine of each strand with translucent natural shine. In CV hair and beauty we use Cellophanes both as a standalone treatment and also to add gloss after performing colouring treatments. It is particularly useful after ombre colour, as it adds gloss to the ends where moisture is sometimes lacking. Leaving a beautiful shine on a fantastic fashion colour technique.
---
Standby Appointments
by Administrator
Posted 08 February 2016
---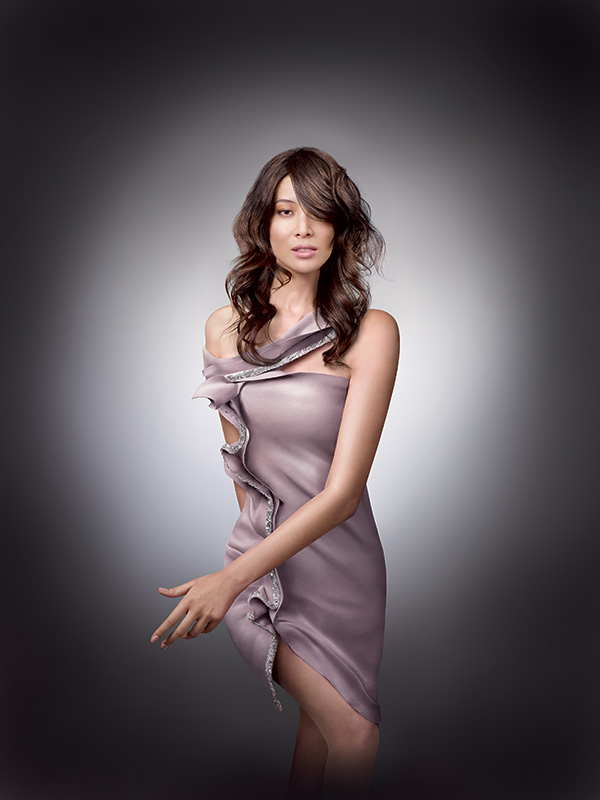 ---
Ladies cut and dry £36 Men's cut and dry £25 Blow dry £20 Appointments can be booked by phone any time for the same day or after 3pm for the next morning until 12:00 . For this great price you are guaranteed an up to the minute, precision cut and style with a fully qualified stylist.
Offer cannot be combined with any other offer or discount
---
Is the New Year really a time for a change of hairstyle
by Administrator
Posted 08 February 2016
---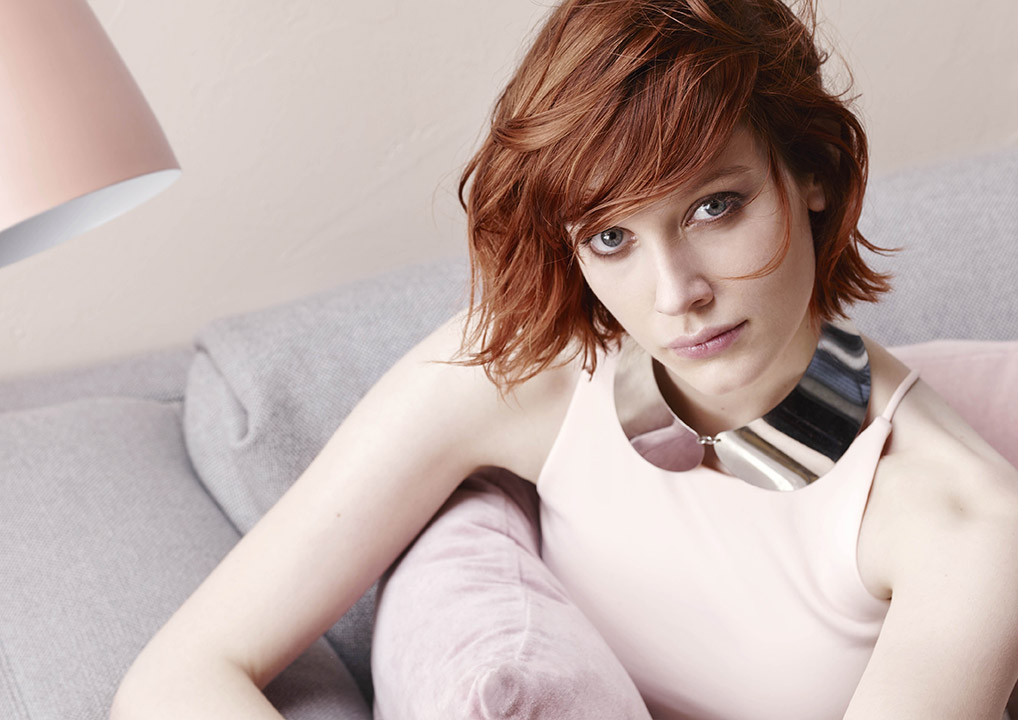 ---
You're ready for a change that's great ! Do you trust your stylist to give you the right advice? I've lost count of the times a client says " I want it all cut off and bleached". Over the years you develop a warning button, it goes something like " oh dear what's happened". Now I have a great relationship with most of my clients, enough to be able to say " so if you meet someone new next week on the bus to Clapham are you going to regret this?" Most times the answer is YES! . Followed by a cup of tea and a very long chat about a totally new look that flatters, and not makes her look as if she is off to war, and of course some empathy with the situation. That's not always the reason for a change but it's up there in the top three along with changing jobs or just plain getting up one morning and being bored with yourself. So my question is if I just go ahead and change it or do the bleach whatever! How responsible does that make me? I did not come into this industry to make people miserable, however I am painfully aware that I possess that ability. It's like a phobia that goes right back to my first (thank god) model haircut, 40 years ago and I can still remember her name. The points I took away from that experience were I did not listen , I did not think, I did not listen I repeated listen twice because God gave you two ears and one mouth, which do you think you are meant to be use more ?, by the way that's true for life as well. However it's meant to be a two way conversation with me listening and then listening some more, then I ask questions based on what I heard. I'm listening for keywords and sentences, such as "fed up" or even "split up" you need the reason before you give the answer. What do they do for a living, a barrister ok so the spiky bleached Mohican is out then even if they are wearing a wig. Let's skip forward a bit, suppose you have the reason for a change of hairstyle, and a possible solution. You then need another round of questions, how much time do you spend on your hair? Are you good at doing your hair? As a hairdresser I am definitely going to be able to manage it but are they? I don't want to give somebody something that is going to turn out to be the bane of their life for the next six weeks. Even if it looks good when they walk out of the salon it's still better if it's manageable. How long does this third degree interrogation take? About 5 to 10 minutes if your stylist is good. If they just go ahead with the bleach and crop they are either very gifted or maybe you should be the one asking the questions?
---
Hair colour correction or disaster
by Administrator
Posted 12 June 2015
---
---
What do you do when a hair colour goes wrong? normally the first and worst reaction is to panic. For example your hair is far too blonde so you stick a brown over it to correct the problem, result is you then have another problem because your hair is now Green!. Hair colouring is a process like any other however it takes knowledge and training to know what to do when the result is not as expected or wanted. When you go to a new salon do they insist on a skin test? if not beware as that is for your protection as it does not matter one jot that you have been colouring for years. Salons use different types of tint you may be allergic to theirs check. Lets say you put a colour on your hair and it was too dark so you call the salon and say "now I want it slightly lighter". You could put a few highlights through but that may not be the best thing for your hair, although very often this will be exactly the suggestion you get. At that point you don't want to hear that they can't help you, so it is important that you get a solution however you might be better off hearing the truth of the situation . I would always give a solution that does not compromise the hair in any way. Too light is much easier to handle but again it takes years to learn how the different colours react with each other, and some don't work well with each other as in the previous example. So if you have a hair colour disaster always seek the help of a professional before attempting to correct it yourself. Consultations are free and we are happy to help
---
5 Potential mistakes you could make when visiting a new salon
by Administrator
Posted 16 April 2015
---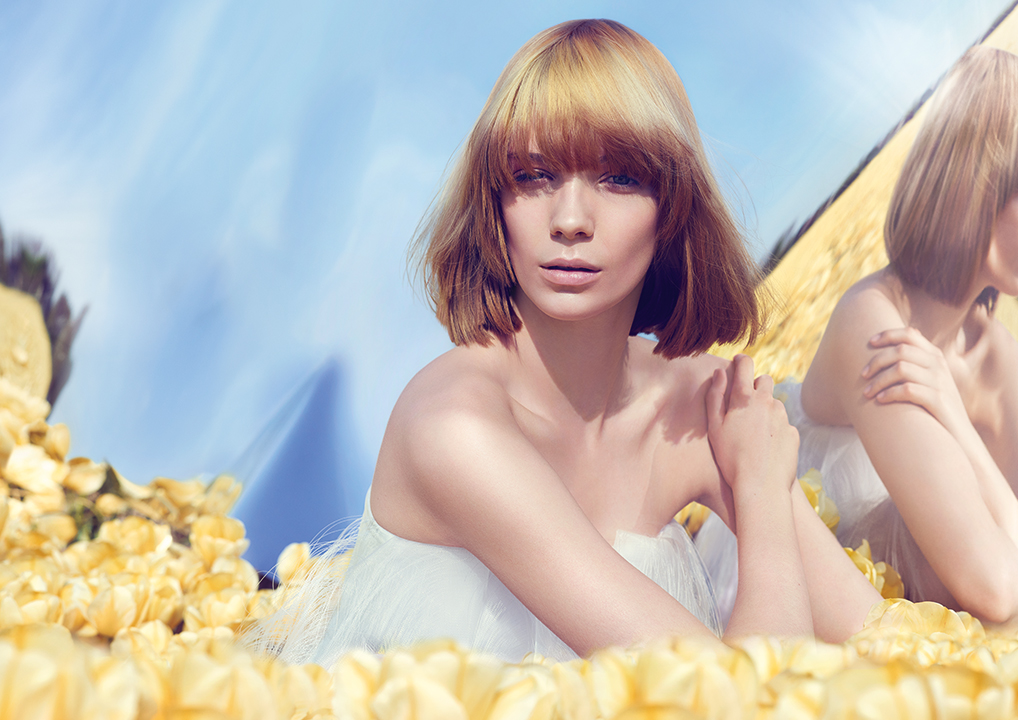 ---
Do you get emotional and anxious when visiting a new salon or having a change of hairstyle?. With a little friendly advice most of these unpleasant emotions can be avoided. These tips were collected by CV Hair & Beauty in Marchmont Street, Bloomsbury, London WC1, from their many years of experience of working with all kinds of clients and also hearing their customers horror stories of past salon visits. 1/ You decide to have a major change of style or colour without ever having visited the salon before. At the very minimum check out their reviews online and if possible visit for a small service such as a wash and blow dry first. This will give you a chance to talk to the hairdresser and get a feel for how they work. It is much better to find out beforehand that you don't have rapport with a stylist before they have the scissors out, as this can avoid disappointment or tears later. It is not rude to ask the stylist how many years' experience they have, everybody has to learn, but you probably don't want them to practice on your hair. 2/ Take a photograph with you if possible and don't be afraid to ask lots of questions as hairdressers are not mind readers, and a visual description is really helpful to the stylist. If you want half an inch cut off make sure that your idea of half an inch is the same as theirs. Most cutting combs have a measure on them so this is an easy way to establish that you are on the same wavelength. Have they done that style before?.If so they can tell how easy it will be to manage. 3/ If you are trying to save money, you may consider buying a very cheap deal online. however you may wish to consider, why would a salon be willing to discount their services by up to 70% leaving them with no margin for profit? Are they able to cope with the large surge in business because most of the daily deal sites sell in bulk? Are there restrictions? Probably the voucher is not valid after 5pm or on Saturdays. If it is a chemical service such as a Brazilian blow dry at something like £59, then you can bet the stock alone costs that and it takes 3 hours. Experience tells us this results in rushed appointments and frazzled stylists. So ask yourself does your hairdresser offer any special package deals? is there a loyalty scheme? You may even be able to get a deal if you pay for blocks of appointments in advance, you will be happier with the service you receive and it may not work out much more expensive. Sometimes saving money can be a costly mistake if you have to go somewhere to have your hair corrected. 4/A very good salon will insist on first visit skin testing, don't get upset it's for your protection. We realise you may have been having your hair done for years with no reaction but we still follow the manufacturers guidelines. 5/A good consultation involves the stylist asking you and you asking them a lot of questions. It's important to consider whether a style is suitable or practical. The hair designer will make suggestions based on the information you provide. This is the time to explore possibilities together. CV Hair & Beauty is a small cosy salon in the heart of Bloomsbury, all our team have between 17 -40 years' experience and we offer free consultations so why not pop in for a coffee and a chat about your hair
---