Do you need to colour for a few Grey hairs?
by Administrator
Posted 09 November 2018
---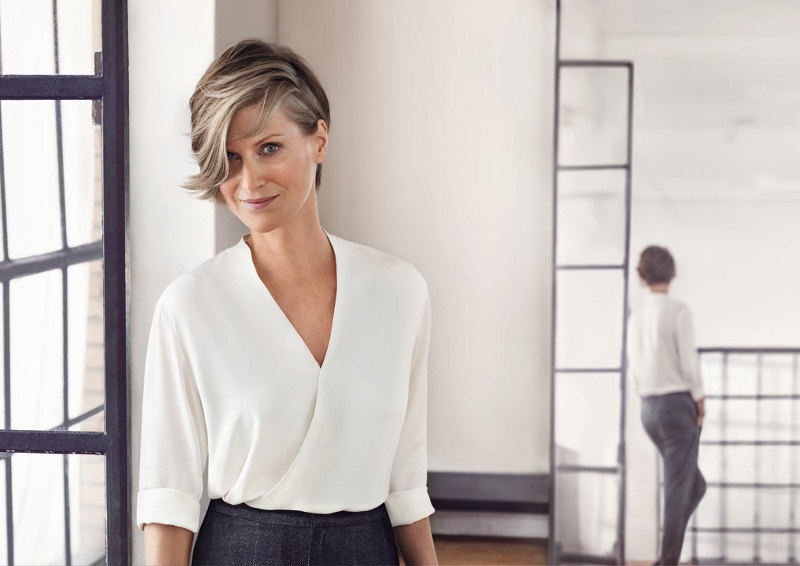 ---
If you have a few Grey Hairs what is the best solution?
I would never advise a complete coverage hair dye (Tint) as a first solution. That's like trying to break a walnut with a sledgehammer. I can only speak for myself and I want to build a long term relationship with my clients. They are definately not going to thank me for giving them a solution that looks awful when it grows out, and costs them a ton of money to maintain. So what's a good way of tackling a few grey hairs?

• Highlights or lowlights these will detract away from the grey hair and blend them in. Choose highlights if you want a lighter appearance to the hair or lowlights if you want to accentuate the darker and warmer tones
• Semi permanents have no peroxide in them so they tend to add lots of shine and stain the grey rather than covering it. This is a good first step but not if you want complete coverage
• Temporary cover powders and sticks if you only have a couple of greys this is a great solution, ask your stylist to suggest a good one
• Fashion colour techniques for instance slices of colour in the areas that are grey. This is very effective and gives a great result, I personally would not suggest Balayage prefering a stronger technique
• Use a grey enhancing shampoo if you decide to go grey be aware that it has a tendency towards yellowing especially if you are in a smoky enviroment. There are some great Silver and Purple shampoos on the market that combat this problem
• Finally don't skrimp on the products Grey hair has a tendency towards being dry and coarse. Invest in a great shampoo and a conditioner, and try to have regular trims and treatments
Most good salons offer free consultations and will be more than happy to give you advice on what to do about a few grey hairs.
---