Wella Magma how to highlight over an existing color when you don't want Blonde
by Administrator
Posted 08 February 2019
---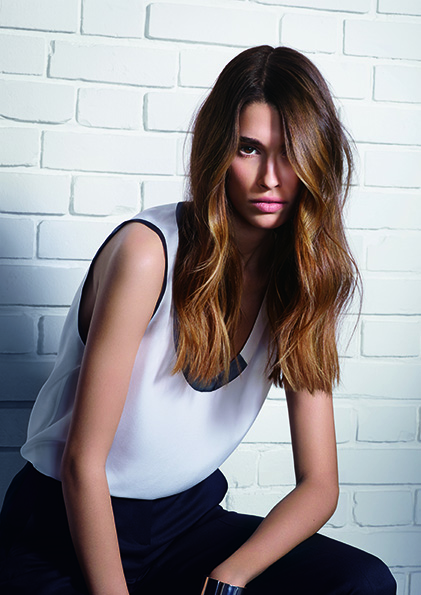 ---
Have you ever gone to the hairdressers wanting subtle highlights or lowlights over the top of your existing colour?. Only to be told a very long explanation as to why this is not possible unless you use Bleach. This then scares the life out of you so it does not happen. As long as your hair is not in bad condition there is now a solution with Wella Magma, it deposits colour and lifts the hair at the same time. You would of course still need a consultation first and we offer this free of charge with no high pressure sales technique.
And even if your hair is in bad condition we now offer a preparation treatment from Brazil. This needs two visits before the colour is done. To book a consultation call us now on 0207 837 0021
---
Make 2019 your best year yet with a Quality Hair transformation
by Administrator
Posted 06 February 2019
---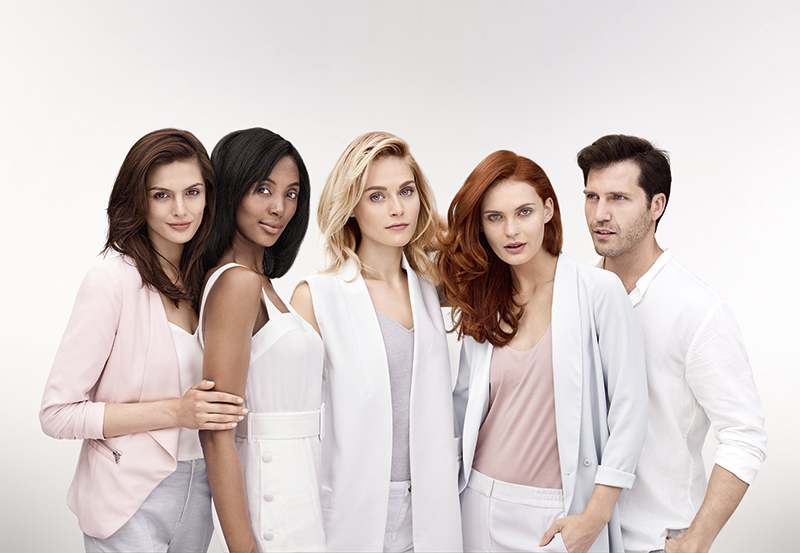 ---
The best part of my job is seeing the smile on someones face when you have done a totally awesome transformation. It makes me happy and gets the dopamine firing there really is nothing better.
I usually begins with a question "Are you happy with your current look?" that might sound simplistic however it's a really good starting point. Then once I have found out how the client feels about their hair, I will make suggestions. Sometimes people don't change because the stylist just does what has always been done before. This is a dangerous game to play with your clients, because one day you see them walking down the street with a new style and it's not yours. I want to find out where they work what they do, their likes and dislikes. A style has to be appropriate and I understand that. You literally can make or break someones day, it's a responsibilty myself and my team take very seriously. In fact we are passionate about it, to be honest hairdressers are people pleasers by nature, we absolutely hate it when our clients are unhappy.
We do loads of training and one of the things we learn't is that a big gripe is Hairdressers don't listen. We took that to heart so you can expect lot's of questions. Personally I don't want my clients to be pleased! I want to transform them and for them to be delighted. Consultations are free by the way and we don't do high pressure selling, we would love to talk to you about your new look
---
Online Spring Sale Fantastic Bargains on Hair & Beauty click on Photo for details
by Administrator
Posted 23 January 2019
---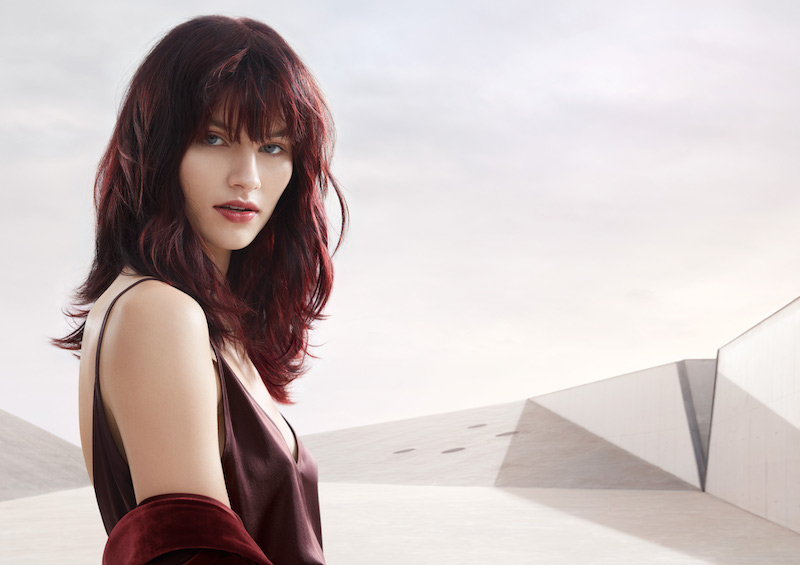 ---
---
Even though it's really cold right now Spring will soon be upon us. Valentines day is just around the corner and unfortunately so are the Christmas bills! . So this year we thought rather than do a January sale we would do it in February and promote our online booking at the same time. It's really cool so even if you remember that you need to visit us at midnight our online booking is 24\7. If you book online for February you will get 30% off your bill just enter the code FEBS at the checkout.
This offer applies to Hair and Beauty treatments, so for example save £51 off your bill when you book for a Balayage with a cut and blow dry bringing the bill down from £170 to just £119, we use Brae which is a new technology from Brazil to give you the ultimate levels of lift whilst keeping the hair healthy. Or save £12 off a Hollywood wax making the bill £28 instead of £40. We use Hot and Strip wax so you have a choice
These great bargains are only in February
For those of you that don't want to use the online service we have other bargains in store just pop us an email through the contact us tab and we will tell you whats on offer
Offers start February 1st 2019 and end February 28th 2019
Cannot be used in conjunction with any other offer
Subject to availability
---
5 ways a Haircut can go wrong and how to avoid them
by Administrator
Posted 16 November 2018
---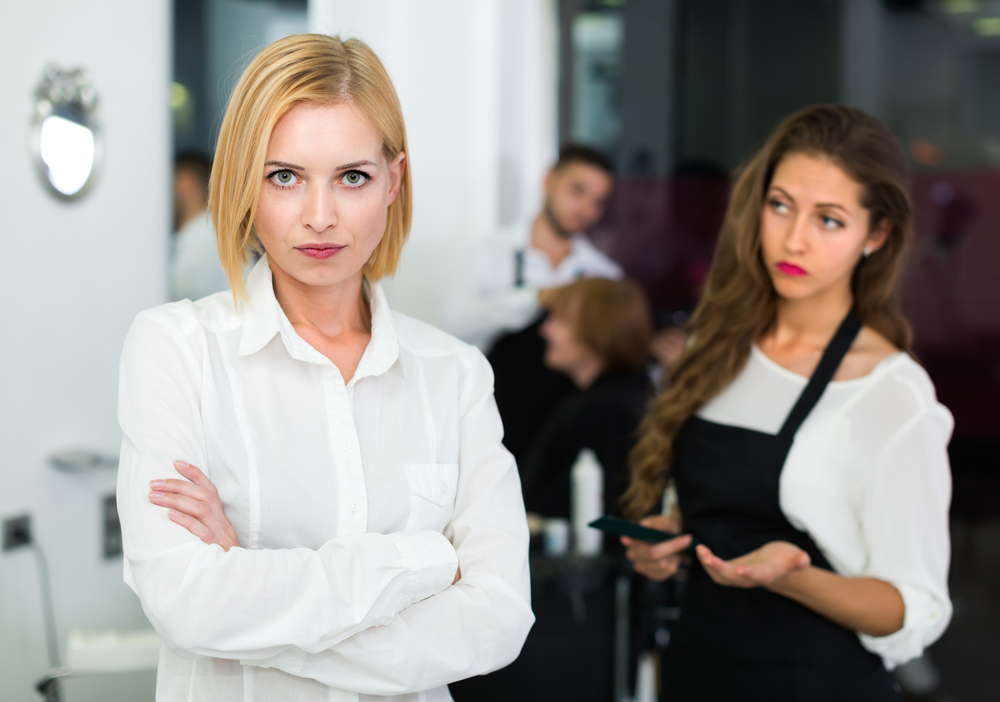 ---
It can be so devastating when you get a haircut you are not happy with
There are only normally two reasons a haircut goes wrong one is Skill and the other is Communication or to be more precise lack of communication. This 5 step checklist will help you avoid a bad haircut Before it becomes a reality
Take a photo with you, hairdressers are not mind readers a verbal description will never replace a visual representation. At the very least it's a start and you will know whether you are on the same page and not reading a different book.
A proper consultation, if you don't get one run for the hills at least on a first visit "How do you want it" just does not make the grade. This is just as important for the stylist as the client do you Get each other?
Listen to the stylist suggestions they do this stuff for a living you might have a really strong idea, however be open to the possibility that it might not suit you. On the flip side of that if they don't have any ideas I would question that as well Is this the right stylist for you?
Stand outside and watch, do the clients look happy and do the staff look friendly
Check out the salons work on social media and read their reviews do you like the looks, then find out which stylist did the work. Do the good reviews all mention a certain team member?. Do a bit of research or get a recommendation from a friend.
This gives you a bit of a plan, the key point here is communication and consultation everything starts with that. A really good stylist will take time to find out your needs and make suggestions and most salons offer consultations for free.
---
Do you need to colour for a few Grey hairs?
by Administrator
Posted 09 November 2018
---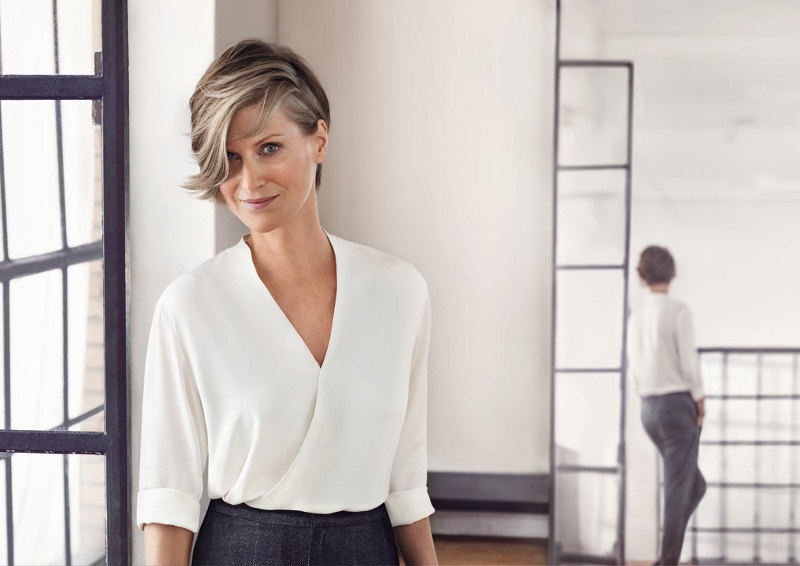 ---
If you have a few Grey Hairs what is the best solution?
I would never advise a complete coverage hair dye (Tint) as a first solution. That's like trying to break a walnut with a sledgehammer. I can only speak for myself and I want to build a long term relationship with my clients. They are definately not going to thank me for giving them a solution that looks awful when it grows out, and costs them a ton of money to maintain. So what's a good way of tackling a few grey hairs?

• Highlights or lowlights these will detract away from the grey hair and blend them in. Choose highlights if you want a lighter appearance to the hair or lowlights if you want to accentuate the darker and warmer tones
• Semi permanents have no peroxide in them so they tend to add lots of shine and stain the grey rather than covering it. This is a good first step but not if you want complete coverage
• Temporary cover powders and sticks if you only have a couple of greys this is a great solution, ask your stylist to suggest a good one
• Fashion colour techniques for instance slices of colour in the areas that are grey. This is very effective and gives a great result, I personally would not suggest Balayage prefering a stronger technique
• Use a grey enhancing shampoo if you decide to go grey be aware that it has a tendency towards yellowing especially if you are in a smoky enviroment. There are some great Silver and Purple shampoos on the market that combat this problem
• Finally don't skrimp on the products Grey hair has a tendency towards being dry and coarse. Invest in a great shampoo and a conditioner, and try to have regular trims and treatments
Most good salons offer free consultations and will be more than happy to give you advice on what to do about a few grey hairs.
---
Hot Wax winter offer
by Administrator
Posted 31 October 2018
---
---
If you like Hot wax for your intimate waxing then check out our Holiday offer
From 1st November until 8th December we are offering 20% off Hollywood and Brazilian Hot waxing when you book online via our website. Just enter the code HWO at the booking screen and the discount will be applied to your bill.
Offer ends 8/12/18
cannot be combined with other offers
Only applies to Hollywood or Brazilian Hot waxing
---